We have built a state of the art content production system that can produce large volumes of high-quality content, written entirely by humans. We found a way to scale our own business, so now we want to help you do the same with your business.
Presenting the Topcontent API
The Topcontent API allows you to make and manage your orders through a simple REST API. Ordering and receiving translations should be as easy as clicking a button – and now it is!
If you have your own backend system, or if you're using a platform to manage your website(s), webshop or content, you can connect to our API.
Send texts that you want us to translate via the API, and receive the completed text as soon as it's ready. You can also send through your content orders in the same way. When the text is ready, it will appear on your end – like magic!
What do you need to do?
You simply contact us and let us know that you want to integrate our API into your system. Your developer will then create a connection point in your system (the part where your system can talk to ours). They will need our API documentation, and that can be found here.
The Flow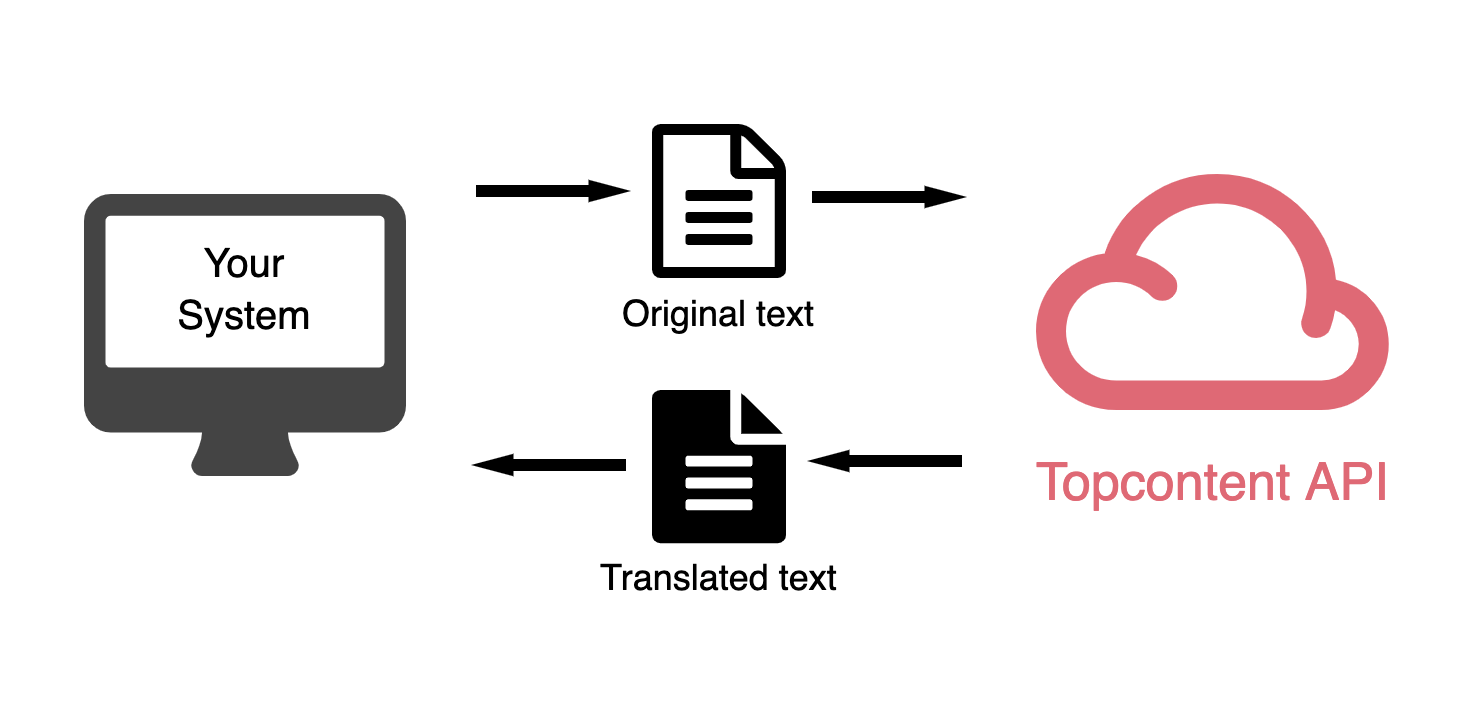 You send a request via Topcontent API for translating a text or creating an article
We accept the request and send it to our production team
When your request is done our system sends the text to your system where you need to process our request.