Product descriptions are pieces of content that explain what a product is and present its benefits. These descriptions must tell the complete story of the product, something we are experts at here at Topcontent.
When you go into a shop with a product in mind, you do everything you can to make sure it's what you expect to buy. You might pick it up, look at it from different angles, inspect it closely. When you're running an online business selling products (or indeed non-tangible services) that customers can't just pick up and look at, it's so important to have accurate and engaging descriptions of your products on your website so that your customers can easily find out what you do and what you can offer them.
But product descriptions need to do more than just explain what the product does. The words you use are important; they need to create a narrative that frames your product as the only thing that will solve your clients' problems. Our expert product description writers can help with that – they can create bespoke product descriptions just for you, focusing on selling and SEO-optimized content.
Sign up and order product descriptions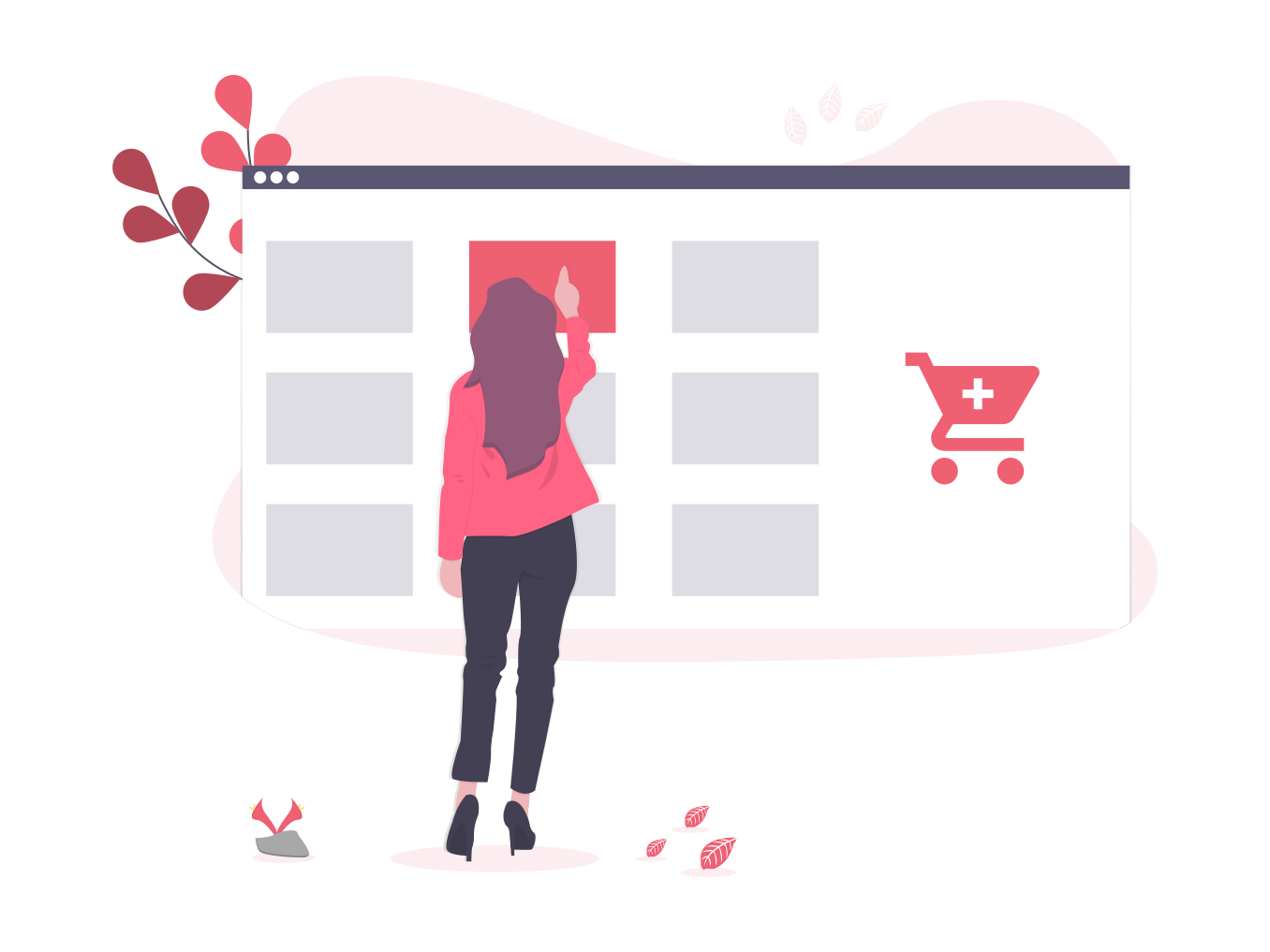 Our product description writing service can boost your conversion rates
As well as letting your clients know what your business does, great product description copywriting is also fundamental if you want your website to rank well in search results and catch your target audience's attention right from the start. Our product description writers will help you get high-quality SEO product descriptions direct to your e-commerce platform, helping you improve your product information, gain more customers and improve your conversion rates.
Why not just do it yourself?
You're a business owner; your time is valuable. It takes up that precious time to write product descriptions, and since the content on your site is so crucial – especially the product descriptions -, rushing them would be the worst thing you could do. Why not let someone else take that burden off your hands? Our experts have the experience and know-how to create effective product description copy that will help increase both your conversion rate and your sales.
Of course, you could just hire a freelancer yourself to help you create your product descriptions, but finding a good one takes time, and then there's the hassle of checking whether or not they actually have the skills you need… whereas if you decide to let us help with your product copy, we'll handle all the tricky parts so that everything runs as smoothly as possible for you.
Product descriptions
Once we start working with you, your website copy is our first priority. Our team of expert writers will take on board all your project specifications to make sure that all your needs are met and that your every product gets a description that will showcase it fully, describing all the product specs and features in engaging language. In addition to this, we use best SEO practices to provide SEO-specific content in our product description writing services. This again improves your search engine rankings, ensures your content is seen by your target audience, and helps turn that customer passing by into one who will come back time and time again.
What our product description writing services offer you
Product description writing in 20+ languages
We have a huge team of expert product description writers and proofreaders, who are available to create high-quality content for you in more than 20 languages. Each one is a native speaker in their written language.
When you make your product description order, all you need to do is let us know which language you'd like us to use for your content. Regardless of the language you decide on, your product descriptions will be written in a way that preserves the main meaning of your content, ensuring that your customers receive the same message.
If you need a little more than product description writing, our writers can also help you out with other areas of your site too. We can help you establish a brand identity and create one-of-a-kind content for your e-commerce platform. Additionally, the content that we create – product descriptions included – goes through various levels of quality checking for grammar, flow and facts, meaning you get exactly what you want every single time.
Rank higher on search engine results
Want to stand out from the rest of your industry? We can help you with that too. Our top-notch product description writing service will also help your business to rank more highly on search engines. This means your products will appear nearer the top of the organic results, so your customers will see you before they see your competitors. This will also expose your brand to a larger audience of potential clients. Our SEO-optimized product descriptions are designed to shine on the search engine results page marketplace, helping you sell more and to more people.
What topics can your product description writers cover?
We have a team of thousands of quality product description writers and proofreaders who have experience writing about a wide range of niches, so whatever your product and industry is, we can handle it. Our copywriting professionals will carry out research on your brand before creating content that not only fits your industry but also showcases your brand identity, as well as including clear call-to-actions for maximum conversions. Additionally, both writers and proofreaders understand the relevant terminology and will utilise, and check, other industry keywords to ensure top SEO descriptions.
What makes Topcontent a great product description copywriting service? Thousands of experienced eCommerce writers
If you choose to order your product description content with us, you can rest assured that you will only receive the very best content. We work with thousands of experienced eCommerce writers, all experts in their chosen areas. This means that we can ensure high-quality and engaging content. Years of experience writing product descriptions that sell
We have many years of experience in meeting our clients' needs when it comes to creating product descriptions and other eCommerce content. No matter what product you need a description for, we are more than able to cater to your requirements. We are able to create exciting descriptions that pique your customers' interest, provide targeted descriptions and encourage your clients to return to your product pages time and time again. Guaranteed SEO-friendly content to help you improve your online presence
To help you achieve those all-important repeat visits, we are able to provide you with top quality SEO content within your product descriptions. SEO is important, as it helps you to rank higher in searches. This only happens when the content is excellent – good content ranks higher and will help you to become more visible to a wider audience when they search for keywords relating to your products. Thousands of happy clients
But don't just take our word for it. We have thousands of happy clients, thanks to our high standards of quality control. The result? We make sure that each description not only meets your needs, but is also tailored to your specific requirements as well as being completely unique from anything else found online. We strive to always meet your requirements and any SEO specifications you may have.
Will it be obvious that I'm using a product description writing service?
Did you know that having duplicate content on your e-commerce site can actually push you down the search engine results? For this reason, using manufacturer descriptions, for example, is not recommended. At Topcontent, we guarantee originality. Every piece of copy our writers create is put through a plagiarism checker called Copyscape, meaning that nothing we write for your site will be found anywhere else on the internet. There is no way for your clients to know that your product descriptions were written by anyone but you.
Say goodbye to manual product text publication
When the time comes to actually order your product descriptions, you'll find the process couldn't be easier. We have various state-of-the-art content ordering options for you to choose from, and you'll have access to a Key Account Manager who will assist you with the ordering process. And don't worry about delivery either, because once your order is ready, all your finished content will be sent automatically to your CMS. The only thing you need to do is select one of the different options we have in place for automated publishing, order the product descriptions for your website and let us do the rest. Simple!
Ready to give us a try?
If you'd like to see what our product description writing services can do for you and your business, the next step is to take a look at our prices. Don't leave your content to chance – let us help create quality product descriptions for your company so that you can enjoy the peace of mind created by knowing that your sales are in good hands.
Interested? Sign up and order content
Frequently asked questions on product description writing
What is product description writing?
Product descriptions are content that explains what a product is and present its benefits. These descriptions must be optimised for search engines and tell the complete story of the product, something we are experts at here at Topcontent.
How do you write a product description?
When writing a product description a writer needs to focus on the benefits of the product and use natural language to explain them to the target audience. Text needs to be short, easily scannable and include important "power words" about the product.
Where to find product description writers?
Product description writers can be found on many different freelance websites. Most content writing companies will have these types of writers as well. Here at Topcontent work with a pool of exceptionally talented product description writers, able to create content in many different languages.