Bulk article writing service
Looking for the best bulk article writing service? Do you need top-quality and impressive articles? Then our bulk writing service is the perfect fit for you. Our bulk ordering feature allows you to order high volumes of content with zero effort, and you are guaranteed to get top-quality articles at a pocket-friendly price with no volume restrictions.
Benefits of the bulk article writing service
If you need to order large volumes of content at once, you will find our bulk writing feature incredibly beneficial. You won't need to stress yourself requesting your content one article at a time, because our bulk ordering service lets you do it with just few simple clicks.
Efficient and easy to order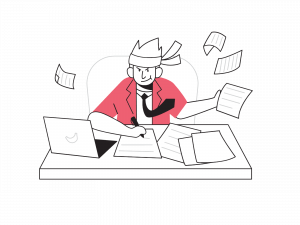 With the bulk writing feature, it's easy and efficient to add multiple orders to your request at once. All you need to do is upload your request file to the system, and technology will take care of the rest.
Furthermore, on upload, our order system will verify if the data is correct. If you have input information incorrectly, the system will tell you what parts need fixing before your order request can be confirmed. After you have placed your order successfully, you will find the link to your file in the order summary.
Prepare content plan with a familiar tool
Our bulk ordering feature works with a tool familiar to majority of computer users – MS Excel. This means when you prepare a content plan using our bulk feature, you don't need to learn a new tool; just make a plan with an Excel document and upload it to our system. No more than few clicks needed.
Save time when you don't need to add several content articles separately
In today's world, time is a luxury that you can't afford to waste. With our bulk ordering feature, you will be able to add multiple articles to your request at once. You can place your order faster without having to fill any form online. You will be able to save a lot of time, because you don't need to add several articles to your request separately.
Reuse the same bulk order file for future orders
With our bulk ordering feature, you no longer need to go through the stress of re-ordering if you want a text similar to the ones you have made in the past. Our bulk ordering tool will save your order file in your account, and you can re-use it in the future when requesting a similar order.
Use automated publishing and gain ultimate efficiency
With our automated publishing options your work becomes easier. Combining our bulk article writing service with automated publishing is an efficient way of doing "Fire-and-forget" yearly content plans. You can create your content plan for an entire year in one day, then fire and forget. The rest of the process, writing, proofreading, approving, scheduling and publishing, will be done automatically by our automated system. Why not get in touch with us today so that we can help you with all your bulk writing needs?