Save time and money by arranging your translations with the Topcontent WPML translation plugin.
WordPress is one of the most used website content management systems in the world. We acknowledge this and have partnered with the CMS provider to make arranging and requesting translations for your site easier. With the WPML (WordPress multilingual plugin) you can order translations from Topcontent directly from your WordPress Dashboard. WPML translation management is easy; you only need to select which pages or posts you want to have translated as well as choose the target language. Final translations will be then returned straight into your WordPress site. One of the top advantages of the WPML plugin is that you can save both time and money, ensuring fast, quality translations at the click of a button, helping you go global with complete peace of mind.
How does WPML translation work?
1. Download the following three plugins on your website:
WPML Multilingual CMS
WPML Translation Management
WPML String Translation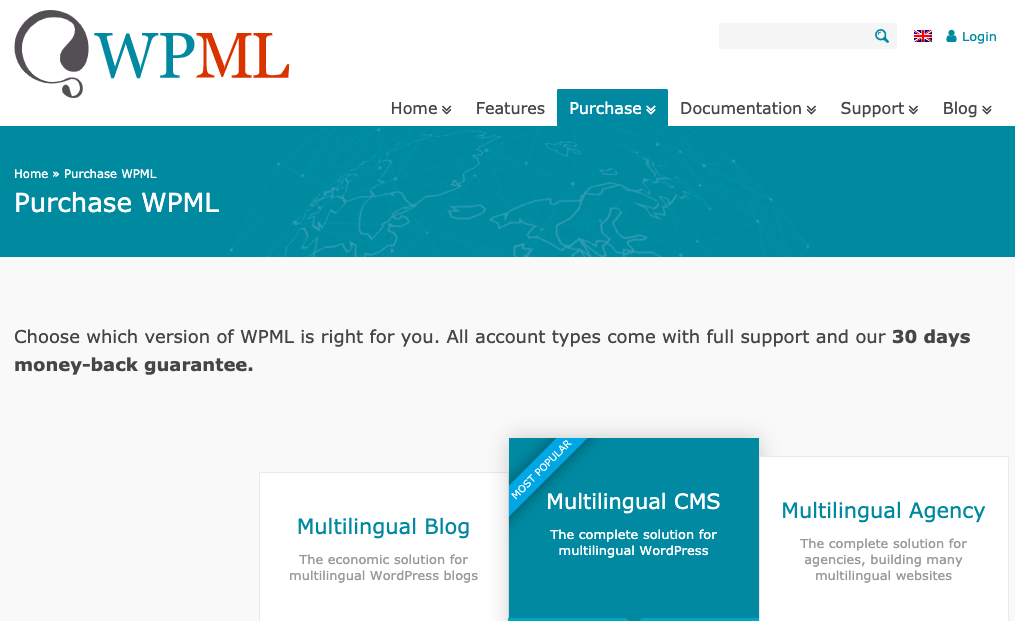 2. Select Topcontent as your translation provider
Once you've installed all the plugins, you will need to set up WPML. After this, you will be able to activate Topcontent for your translation services. You will find us on the Translation Management page right after you finish the set up process or in the Translation Services tab (if your site was already set up).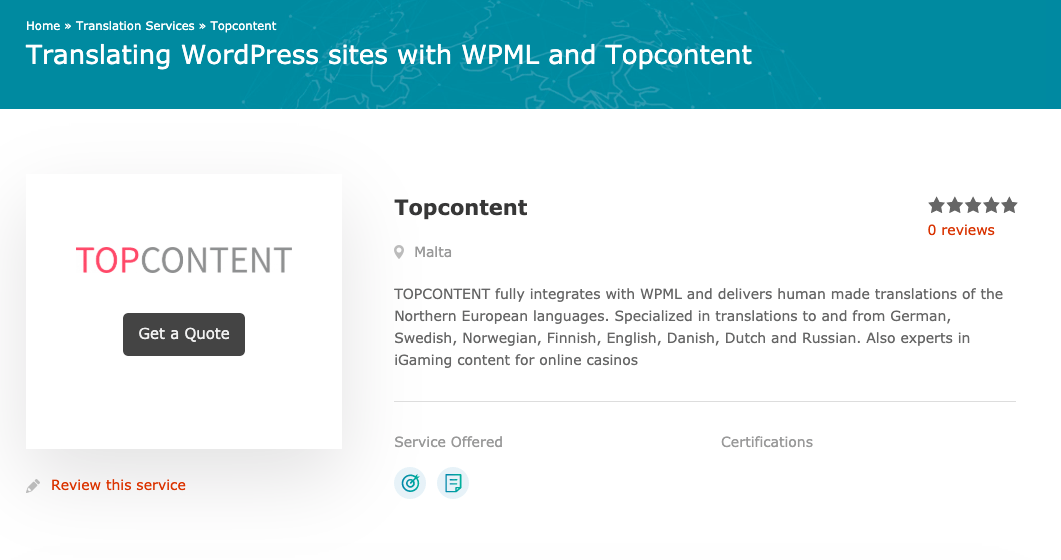 3. Authenticate the connection
The next step is authenticating the connection of your website and Topcontent. You can do this easily by requesting an API token from us by filling in this form. Then, use your token to authenticate and complete the connection with us.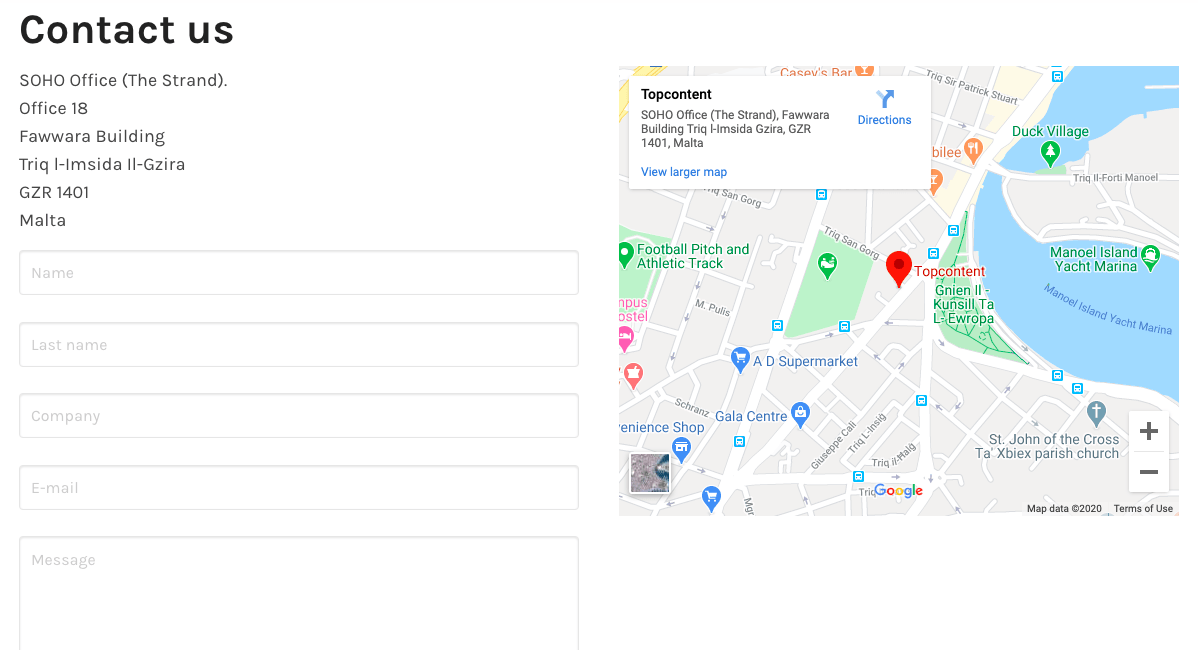 4. Get translations
You are now ready to start ordering your translation. Once you've selected and uploaded your content on the translations page, you will receive a detailed quotation by email from Topcontent, together with simple instructions on how to proceed and any terms and conditions that may apply. This process is rendered hassle-free by simply checking or unchecking options and you may also set your required deadline. Once your translations are completed, you can also choose between automatic or manual delivery. This can be done by visiting the Translation Pickup Mode tab under Settings.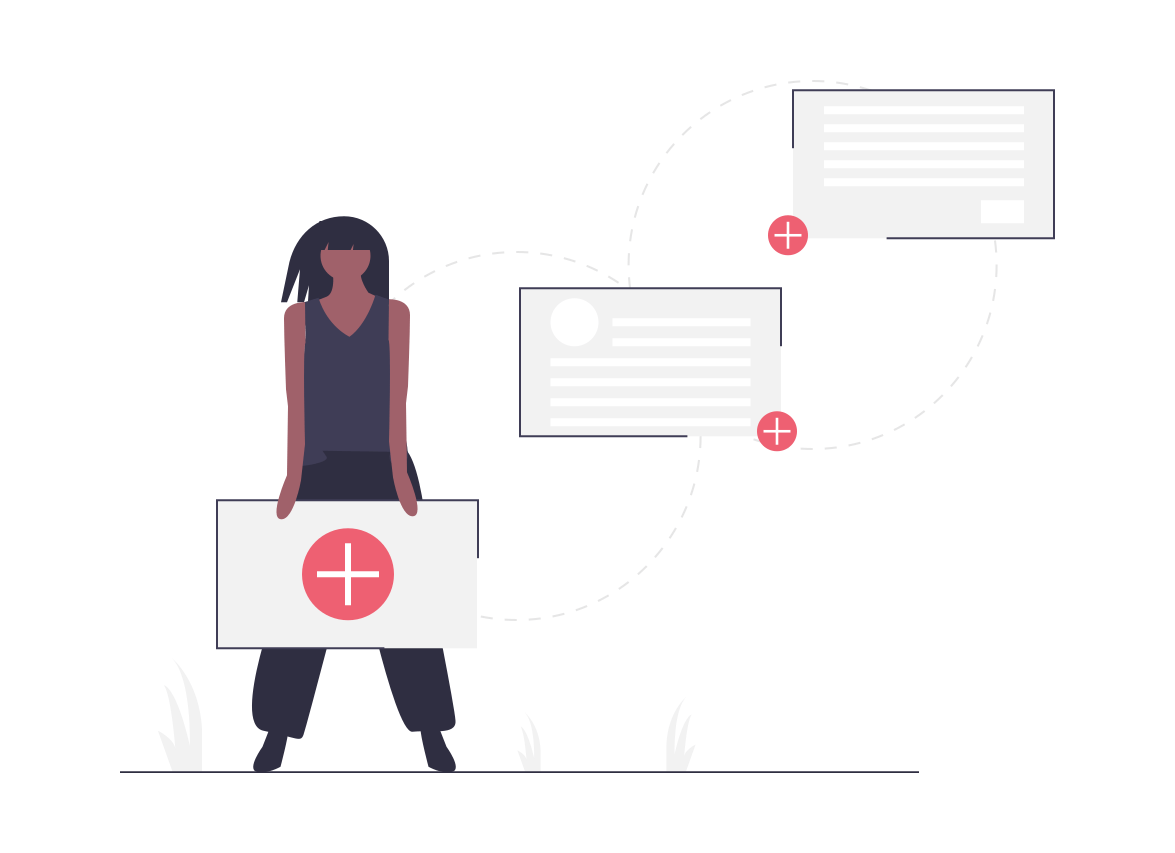 Frequently asked questions
What is WPML?
WPML, or the WordPress Multilingual plugin, is a plugin by WordPress that lets you manage multiple languages of your website. It's known as the best solution for multilingual WordPress sites.
How do I set up WPML?
You need to install WPML to your WordPress account, set default language as well as any other additional languages together with other setup details requested by the plugin.
How do I use WPML?
Once the plugin is all set up and ready to be used, you need to select the articles, landing pages or posts you want to have translated, select the target language(s) and send them for translation.
How do I use Topcontent via WPML?
Once you have installed the plugin, you need to choose Topcontent as your translation provider. After this, you are able to send translation or WPML string translation requests directly to our system.