If you are searching for opportunities, enhancing your skills in writing SEO content, or want to grow your network in online marketing, then you have to attend the best SEO events in Europe in 2019.
An SEO event or conference is a good venue if you would like to gain more knowledge about the industry and to create meaningful connections with other professionals. Although reading blogs and watching videos online is indeed helpful, learning directly from the experts and listening to their ideas in person could be more advantageous.
With this, we have listed the best events and conferences this year where you can learn how to create engaging content, how to strategise, get helpful tips on marketing, and a whole lot more. Check out the events below.
When: 11-12 April 2019 / 12-13 September 2019
Where: Brighton Centre, UK
Price: £150 + VAT (Friend) and £675 + VAT (Training and Conference)

April will feature one of the most popular SEO conferences in the UK. BrightonSEO will run on 11-12 April 2019, boasting a great number of interactive experiences, seminars, and expert talks. All of you who specialises in SEO who will be in London on these dates is strongly encouraged to attend. This is one event you should not miss. Imagine this: you will get to experience a practical and detailed approach from the world's best marketers and meet with like-minded professionals. Do you already have a schedule on these dates? Don't worry! The second Brighton SEO conference will happen in the second week of September.
When: 13-14 May 2019 (Pre-conference Training) / 15-16 May 2019 (Main Event)
Where: ExCel London
Price: £995-£1,145

Book a trip to London in May as this month is full of exciting SEO conferences and events. For starters, the Adobe Summit EMEA will have a pre-conference training on 13-14 May before its main event on 15-16 May 2019. This digital experience conference features known speakers from the industry with more than 120 sessions and labs that will let you network and to learn new techniques in experience marketing. This will be done with Adobe experts, partners, and other fellows in the industry.
When: 17 May 2019
Where: Forum Genève, Geneva
Price: 180 CHF
If you want to choose to attend only the available workshops or the conference itself, then Web Performance in Geneva is exactly for you. You can make your own programme according to what you like.  You can attend lectures in the auditorium or workshops in a smaller room, which are all handled by French web experts. Topics that are covered include SEO, social media, marketing automation, and the likes.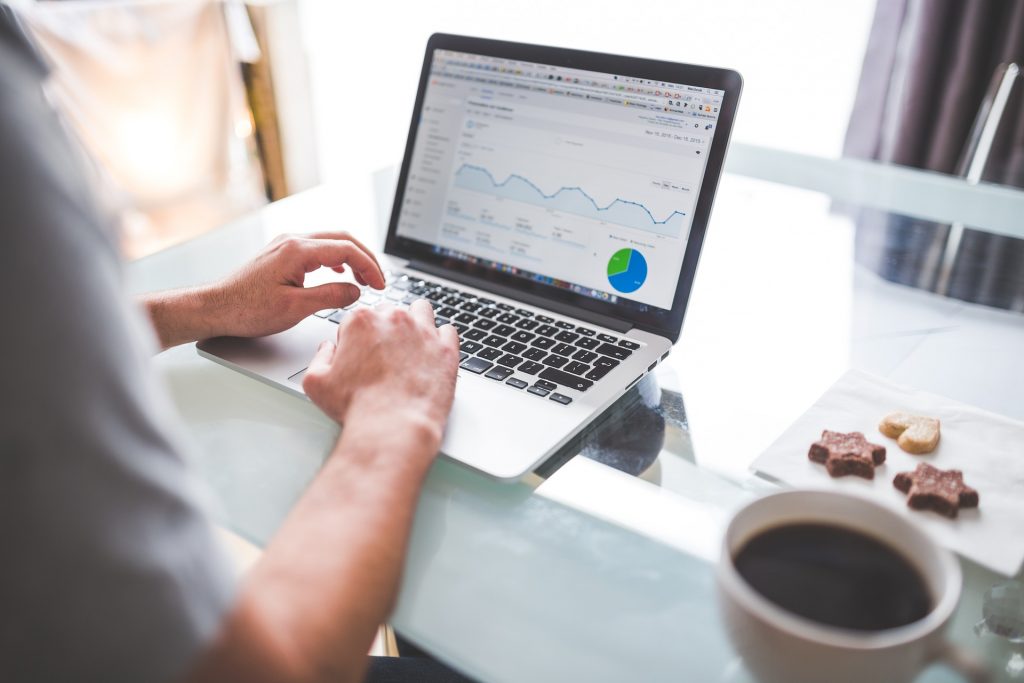 When: 20 May 2019
Where: Bishopsgate Court, London
Price: £495-£695

The biggest search marketing conference series is back in London this year. The International Search Summit London will be held on 20 May 2019 as part of SMX London. This conference will give you a chance to engage with industry leaders who will give you practical tips and techniques. That's three days of SEO and SEM sessions! You will also be able to network with fellow marketers on these events that feature sessions under three categories: SEO, SEM/Paid Search, and Search and Social.
When: 20 May 2019
Where: ETC Venues 155 Bishopsgate, London
Price: £495-£1,695

If you're attending the International Search Summit London, you should definitely continue with the SMX London on 20-22 May 2019. This search marketing conference series that has a programme created by Search Engine Land will focus on online marketing, SEM, and of course, SEO. SMX London is filled with sessions, which will discuss different industry techniques and tips to help both beginners and veterans.
When: 24 May 2019
Where: Terra Botanica Business Center, Angers, France
Price: €29-€49

Now on its 7th edition, WebCampDay will discuss the issues around search marketing and e-commerce. If you have been to the WebCampDay in 2017 and 2018, then you will be happy to know that they have not raised its price for the upcoming one. Around 500 people are expected to attend this event that will happen in Angers, France. With industry experts as speakers and attendees, this is an event you should not miss if you love web marketing.
When: 6 June 2019
Where: Prospero House, London
Price: £354-894

You can explore how you will discover new ways to level up your knowledge and skills on SEM and SEO with Search Elite in London. This event is designed with a programme that will get you to learn Next Gen Tech SEO, new interfaces, content analytics and a whole lot more. Search Elite Conference is part of Digital Elite Day, which also holds Conversion Elite that will discuss conversion rate optimisation (CRO) on the same day.
When: 14-15 June 2019
Where: Collados Beach, La Manga, Murcia
Price: €240-€280

If you want to optimise your leisure time by understanding SEO in a fun way, then what would be better than attending SEonthebeach? This annual digital marketing conference lets their attendees have the unique experience of beachworking, learning from experts and networking with industry leaders while relaxing on the beach. SEonthebeach will be happening on 14-15 June 2019 in Spain.
When: 30 September-01 October 2019
Where: nhow Hotel, Berlin
Price: €995-€1,995

When you attend SMX Advanced in Berlin on 30 September-01 October 2019, you will get to know the different tactics for SEO and SEM directly from experts all around the world. SMX Advanced will also go in-depth on the complex issues of  SEO and PPC. There are also SMX-initiated intensive workshops that you can attend a day after the event.
When: 14-15 October 2019
Where: The Brewery, London
Price: £779-£1,079 + VAT
SearchLove will bring together some of the best online marketers in the world on 14-15 October 2019. This two-day event will feature industry leaders who will discuss optimisation, analytics, paid promotions, content, and other important topics. With this, the event's participants from all over the world will learn the ins and outs of digital marketing.
When: 22-23 October 2019
Where: Old Billingsgate, London
Price: £250-£450

PerformanceIN Live (PI Live) will be held on 22-23 October 2019 in London. PI Live is a conference with an exhibition that will run for two days, where retailers, publishers, advertisers, and agencies can network and learn from one another. This event is centred on performance marketing, and this is a perfect way to gain knowledge on how to strengthen your brand.
Be Part of these Events!
There is a lot to learn in this industry that continues to thrive, with new trends and ideas coming out every now and then. You will get numerous opportunities to network with leaders and fellow specialists, learning some of the techniques that are best heard in person. Attending these SEO events and conferences is also a great avenue to make your brand or yourself known to the right market.
There you have it. These are some of the 2019 SEO events in Europe that you must attend. Do you know other conferences that you want to add to the list? Which conferences will you be attending? Send us a message below! We'd love to hear from you.
Want to let the experts handle your SEO content instead? Contact us below to get a free quote today!