As we are about to leave 2022 behind, we wanted to thank you for partnering with us by offering a special end-of-year top up bonus.
You'll get a non-expiring bonus when you make a top up of €2,500 or more before December 31, 2022.
There's more! You'll be able to spend your top up amount and your bonus with our current 2022 prices and therefore you won't be affected by any potential price increases next year.
The more you top up, the more bonus you'll get: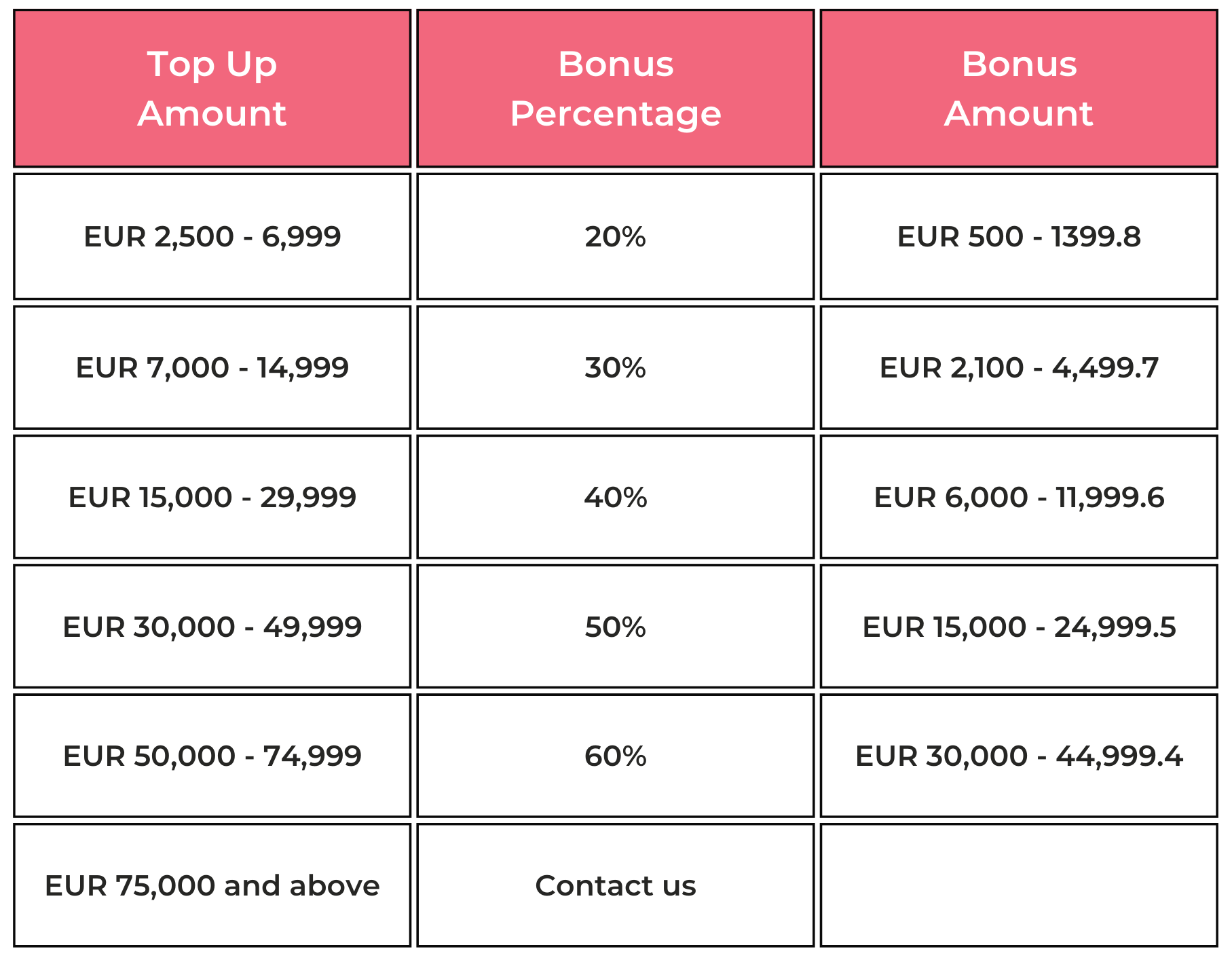 Interested? Get in touch with us by clicking on the button below.
If you have any questions, send an email to sales@topcontent.com.