We are very proud to announce our new feature that will drastically reduce time consuming work for a lot of our clients. Our brand new Image Selection Service will help you get suitable images for all your articles – without any extra work required from you.
Finding a great image that goes together well with an article is hard and time consuming. Now you can get this done automatically by us. Just select how many images you want to add to an article and we will do the rest.
Plus, all the images are royalty-free!
5 reasons why you should add images
Improves the reading experience – According to Forbes, a whopping 91% of customers now prefer visual or interactive images over text only!
Increases image search engine traffic – About 30% of all the searches performed on Google are performed in Google Image Search, according to Moz.
Positively impacts time on site
Increases possibility of social media sharing
Increases possibility of natural backlinks
How to add image selection
You can get your images with just a few clicks!
Here is how:
Create a new content order
Choose the number of images to be added (1 to 10)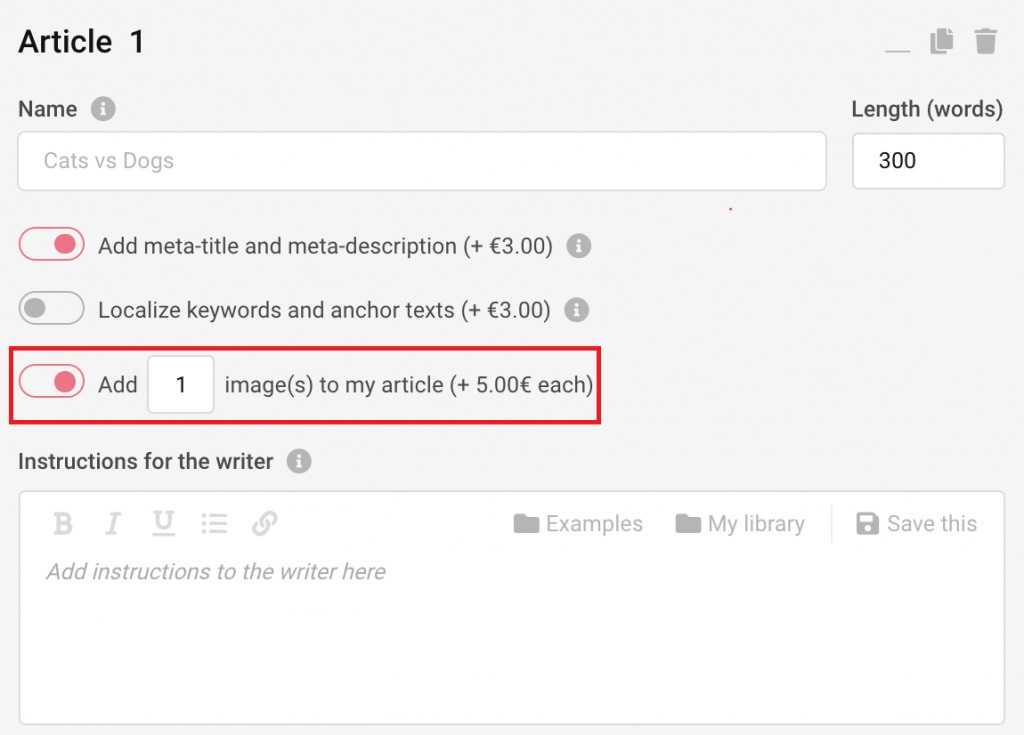 We select royalty-free images for you
Get them automatically published to your site
Automatically publish it using our WordPress plugin
Combine it with the Topcontent WordPress plugin and you get automatic publishing of ordered content – with images and all. This is the perfect solution if you have a lot to publish and not enough time on your hands.
Login to your Topcontent account to order order images with your next content.
Don't forget to learn about our other great features that make your content management process easier.