Penalties are always bad news. Especially when they're handed to you by Google. But, unlike sports penalties where a player is sent packing with egg on his face, the effect of a Google penalty is not quite so instant. In terms of SEO, however, it can spell doom for your website. This blog post tells about Google penalty recovery; it describes how to avoid getting a Google penalty, and why recovery is not so unheard of.
What is a Google penalty?
From an SEO perspective, a Google penalty is often looked upon as any undesirable impact that may affect your site's visibility in SERPs, and ultimately in your sales. According to the Search Engine Journal, however, the only 'true' penalty is what is referred to as a "manual action" from Google, in which a "human reviewer has looked at your website and dampened its visibility in SERPs for violating the Webmaster Quality Guidelines." If your site receives a manual action, you will be informed through the Google Search Console.
What are known as "algorithmic devaluations" are also sometimes referred to as penalties. These are naturally occurring penalties that occur whenever Google performs a new algorithmic update. In this case, you will not be notified by Google. It's up to you to keep up to date with any new algorithmic changes by regularly checking out Google's algorithm change history.
How to avoid a Google penalty?
Avoiding a Google penalty is simpler than you would think. All you need to do to keep your nose clean is to go through Google's guidelines and avoid what's listed there, but if you don't have the time for that, we've summarised them for you:
Filling your pages with cheap automated content
Stuffing text with bad keywords
Having too many or concealed redirects in your web pages
Participating in shady link schemes
Having too many doorway (aka portal or jump) pages in a bid to increase traffic
Cloaking
Duplicate, poorly translated or scraped content
Misusing rich snippets markup
Taking part in affiliate programs of little or no value
How to recover from a Google penalty to your website?
Google penalty recovery depends on whether you have received a manual or algorithmic action:
Recovering from an algorithmic penalty
Recovering from an algorithmic penalty may be perceived as more difficult since you do not receive any official notification. A sudden, unexplainable drop in traffic is usually due to an unforeseen algorithmic update. Three of the biggest algorithmic updates include:
Panda – You will get a Panda 'penalty' if your site is filled with poor quality or duplicate content. Check out Google's guidance article to avoid being hit by a Panda data refresh, which can be abysmal for your rankings since a Panda update will usually hit your whole website.
Penguin – You will get a Penguin 'penalty' if you have too many bad backlinks. Unlike Panda, a Penguin data refresh is more specific and will only target one or more pages of your website, so recovery is easier.
Mobile-friendliness – From time to time, Google will check your website for 'mobile-friendliness'. Your site is deemed more mobile friendly depending on your page loading speed, design, etc. You can check whether your site is mobile friendly by running this test.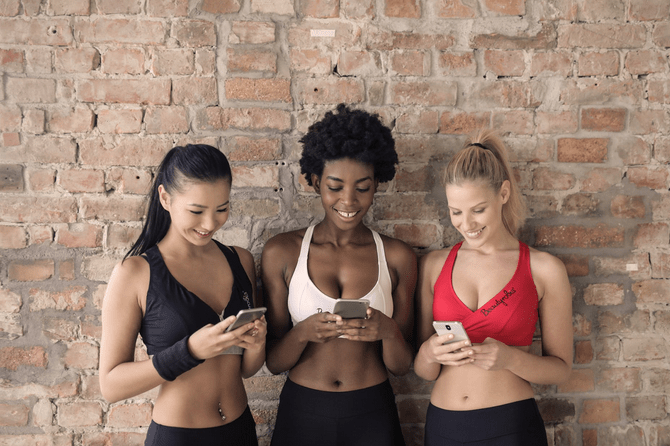 Recovering from an algorithmic penalty is not easy, but certainly doable. Once you've identified what type of penalty you've received, it's important to try to fix the problem as soon as possible, especially since a Panda update may require a full site audit. After that, it's a question of waiting until the next algorithmic update.
Recovering from a manual action against your site
Because you will be officially notified of a manual penalty, it's easier to take immediate action to recover from it. Thankfully, since manual actions are almost always link-related, your best bet is to have a thorough look at your links and identify which ones Google may deem unnatural. These may be either inbound or outbound. Removing the links you've put in yourself is easy, with link trading or buying usually being the most common culprit. Removing bad inbound links may prove a bit more difficult, as you will have to get in contact with the webmasters of other sites and ask for removal. If they are reluctant or you don't hear back from them, you can use Google's disavow tool to get them removed.
Get it right
Even though getting a penalty from Google is possible, Google penalty recovery is not impossible. But if you make sure you invest in some great content, you will have bigger chances of not getting penalized by Google. So order your content from Topcontent, sit back and let the stats roll in!