Images count among the most indispensable of resources if you're busy building a new site. Apart from making it more aesthetically pleasing, images are an essential tool that, if used right, may do wonders for your content marketing. Opening Google Images and taking your pick from the seemingly inexhaustible supply of fantastic pictures may seem the easiest thing in the world but, unless you're planning to use them to help illustrate your fifth grader's homework, you are infringing copyright by doing this. Using images for commercial use – and that includes leaflets, advertisements and yes, websites! – is illegal in all EU member states under the Copyright and Patents Act 1988, though related laws in the UK may soon change due to the imminence of Brexit.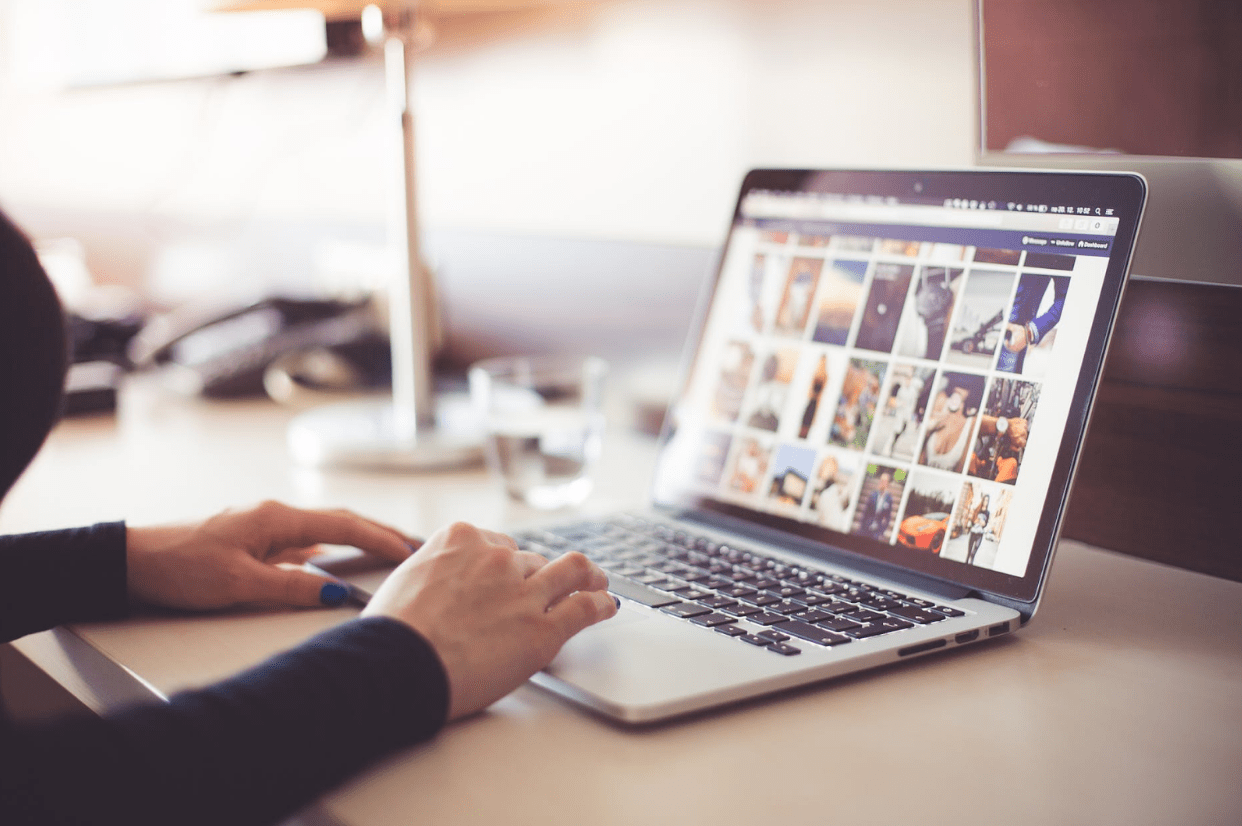 Thankfully, the internet remains a handy go-to even when it comes to getting around all the intricacies of copyright law. Due to the demand for free visual resources, there are dozens of useful websites a site designer can turn to in order to find first-rate images that are free for commercial use. Such image libraries are completely copyright-free, meaning their creators have given permission for anyone to use the resources found there, without needing to cite them in any way. We've made a list of 10 of the best online image reserves out there at the moment to help you out.
1. Allthefreestock.com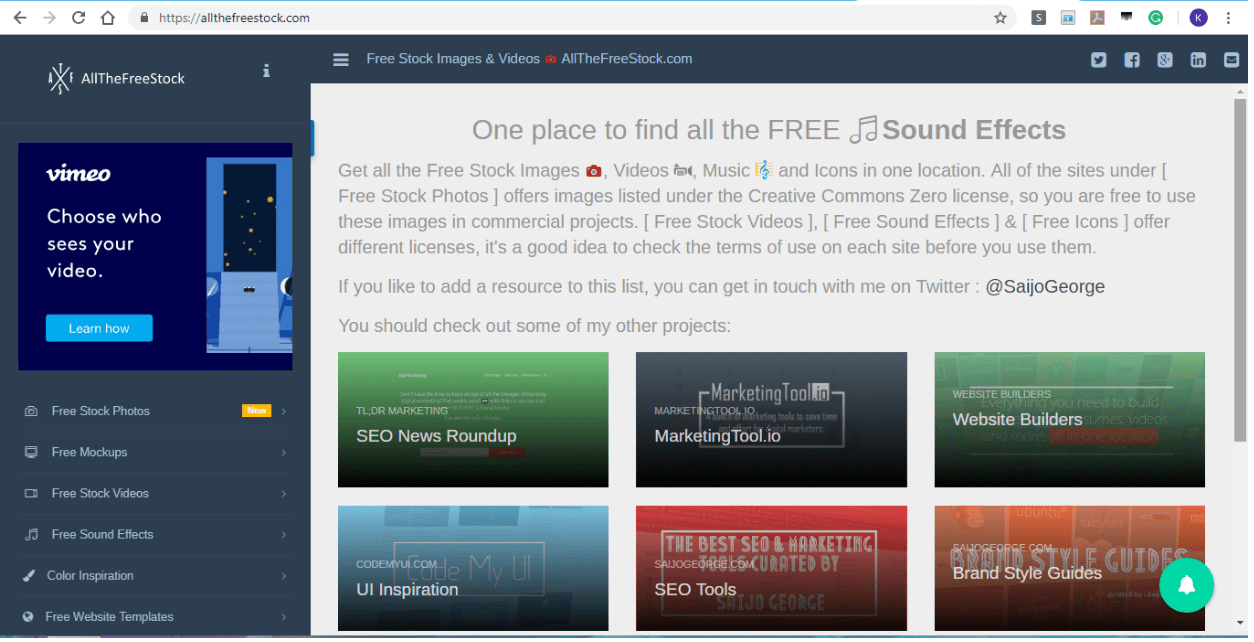 Owned and run by digital marketer George Saijo, allthefreestock.com is a satisfyingly comprehensive resource overflowing with not only thousands of professional images including photos, illustrations and cliparts, but also a dazzling array of other digital – and completely free – media such as sound effects, videos and patterns.
2.  Findshot.com
If you are looking for the perfect shot, findshot.com is where you will find it. This gem of a resource is filled to the brim with gorgeously poignant high-resolution photographs, the fruit of a selection of gifted photographers who have given permission for visitors to use any of their images without having to give credit to their providers.
3. Flickr.com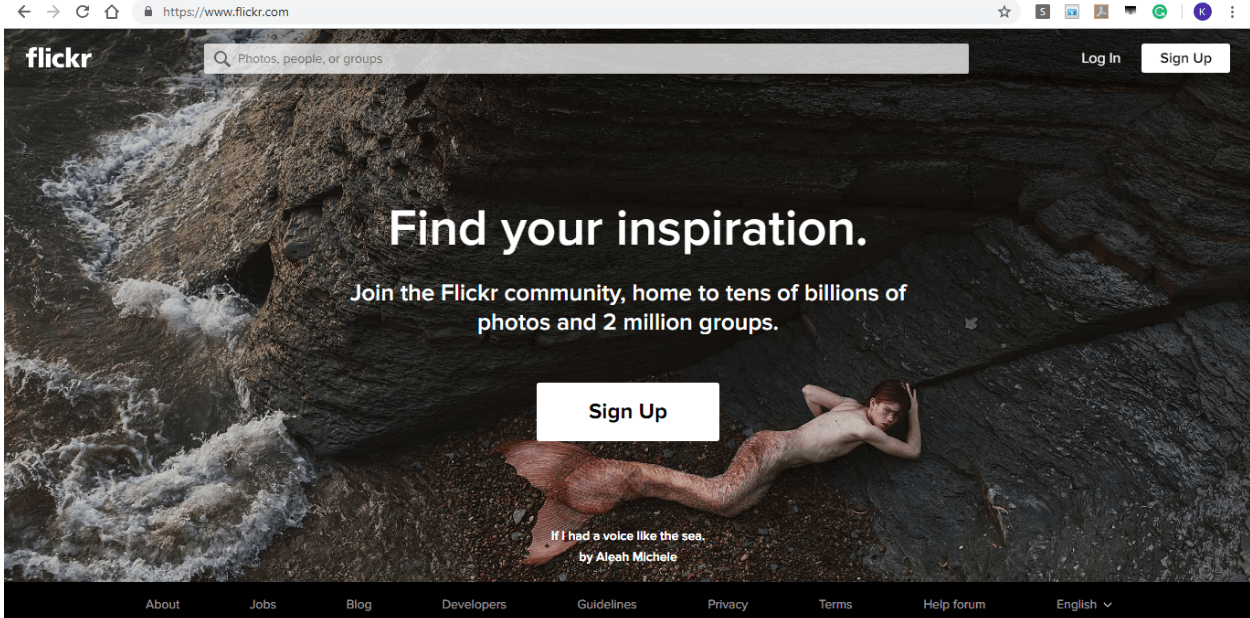 Besides being home to a self-proclaimed "tens of billions of photos", flickr.com also allows members to manage, organise and share digital images with other people. The overwhelmingly popular website allows users to give access to others to help keep track and edit their photos – a facility which is quite singular at the moment.
4. Freeforcommercialuse.net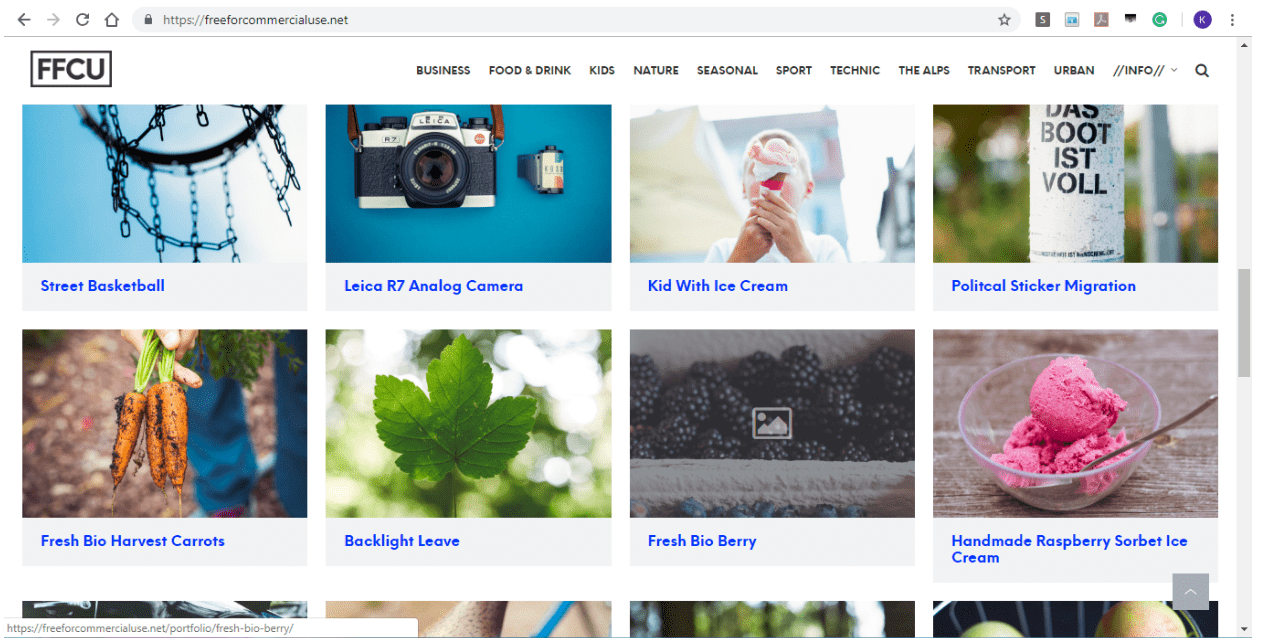 FFCU might not be the biggest image library you'll find on the internet right now – but each of its over 1000 images is totally public domain – and absolutely stunning. Browse at leisure through small but eclectic collections of high-resolution photographs to use for your blog, webpage or any other commercial project you desire, worry-free.
5. Gratisography.com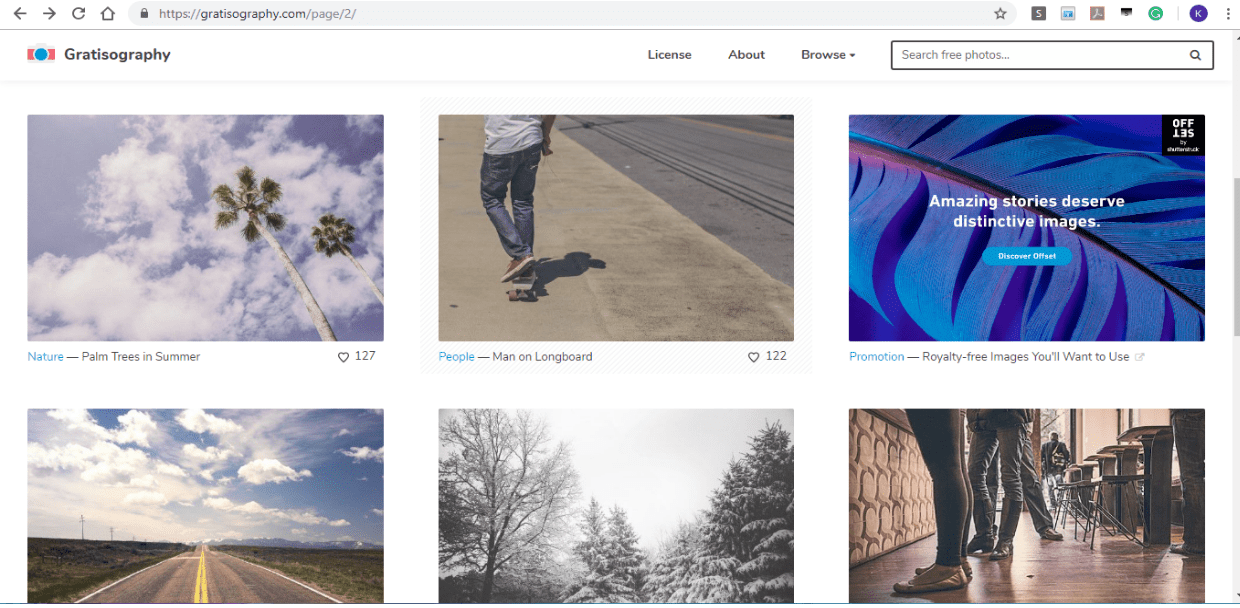 The brainchild of graphic and web designer Ryan McGuire, gratisography.com is where you need to go if you're looking for a particularly distinctive image. Handily sub-divided into categories that, interestingly enough, include "whimsical", this fun, quirky site delivers a double whammy of both strikingly different and gratifyingly copyright free photographs guaranteed to add character to anything.
6. Pastelpad.com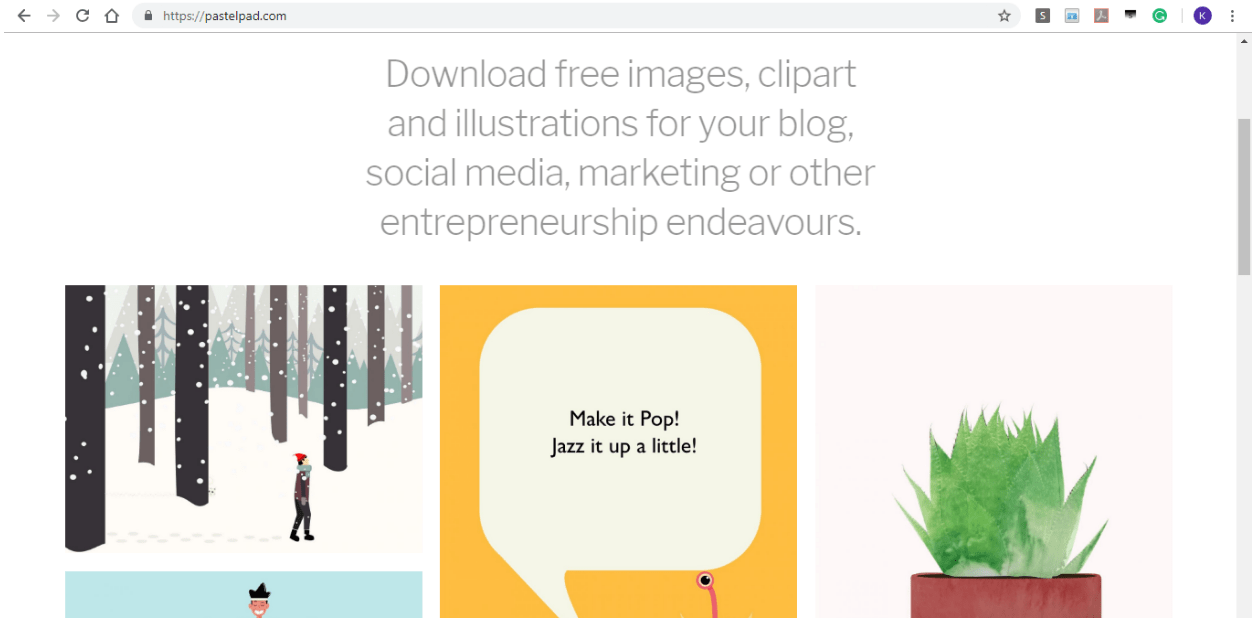 Making your work "pop" has never been easier with PastelPad as your sidekick. The site is rife with tons of fun illustrations that are, unlike some other free image resources, not restricted only to photographs, thus offering up something different whatever your endeavours. All PastelPad images are copyright-free, with users given permission to manipulate, edit or print any one of them with complete peace of mind.
7. Pexels.com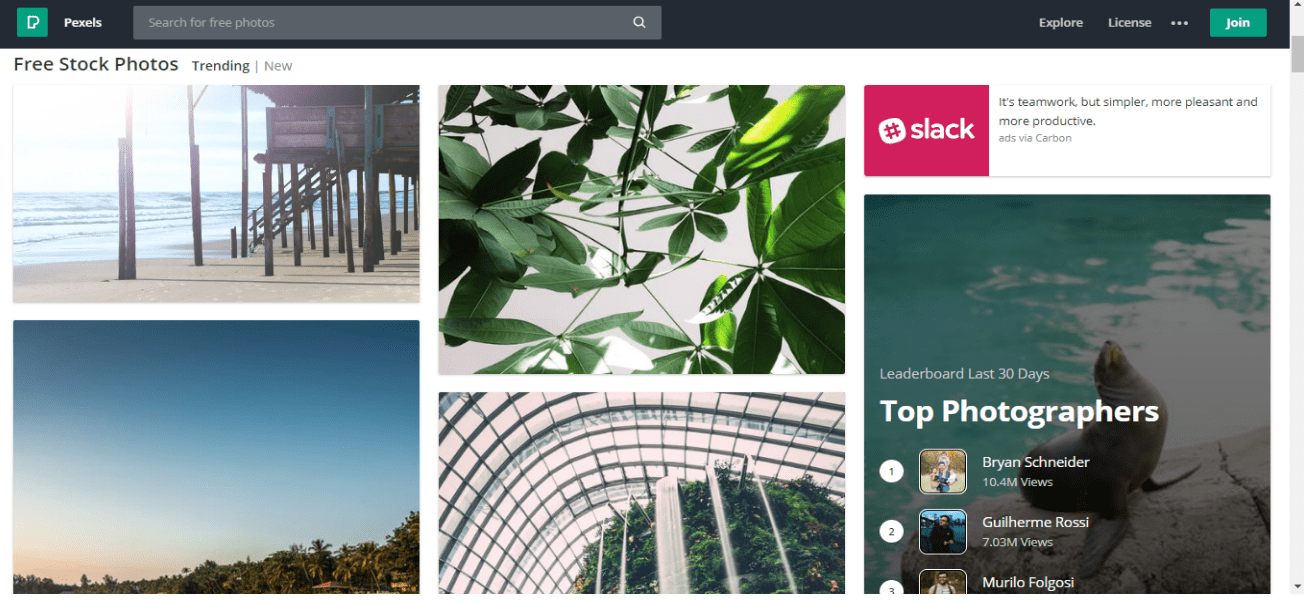 Easily the widest and most diverse collection of free stock, artist-quality photographs, you will definitely never visit pexels.com and leave empty-handed. Users may use Pexels images – which are continuously added to by a host of talented photographers – without worrying about infringing copyright; the site's license permits both personal and commercial use without having to credit the photographer.
8. Photogen.com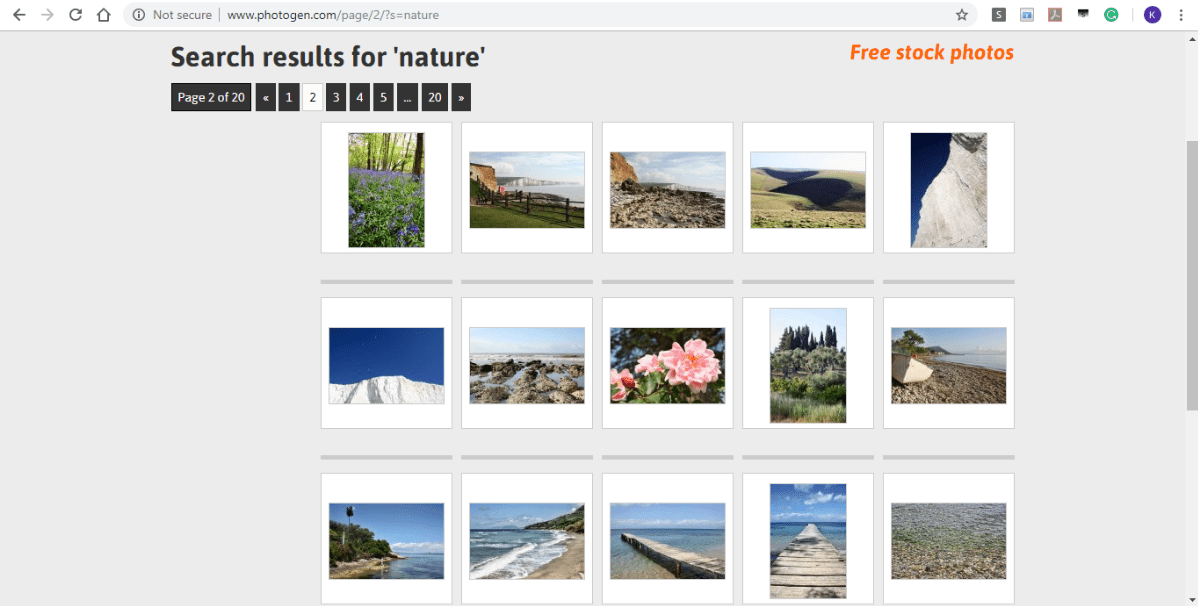 Photogen.com's rather unassuming homepage belies its plethora of gorgeous images available at the touch of a button. Searching for a specific picture rather than browsing aimlessly is highly recommended – there's a never-ending amount of pages filled with top quality photographs ready to use at your leisure.
9. Pixabay.com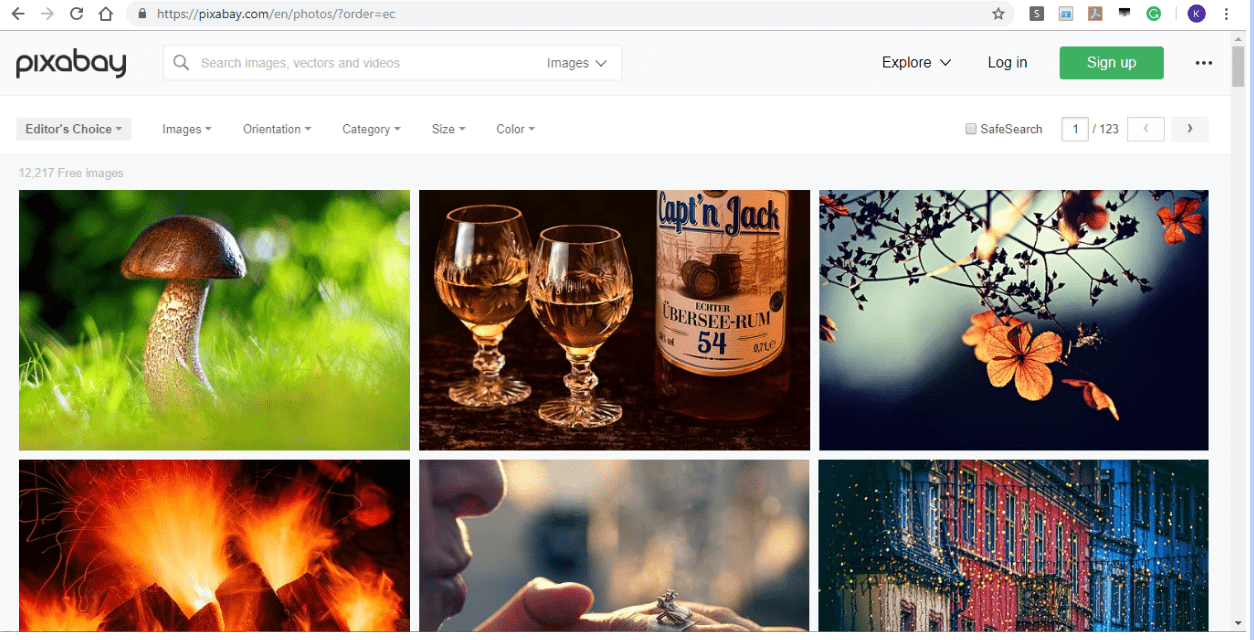 We won't deny snapshots are always a beautiful addition to any online or printed work – but, with the vast array of illustrations, designs, vector graphics and even videos available at Pixabay, even the most avid of photo-lovers will find themselves tempted away from the conventional. Each image comes with a Creative Commons Zero (CC0) license, so users can pick away at their hearts' content.
10. Unsplash.com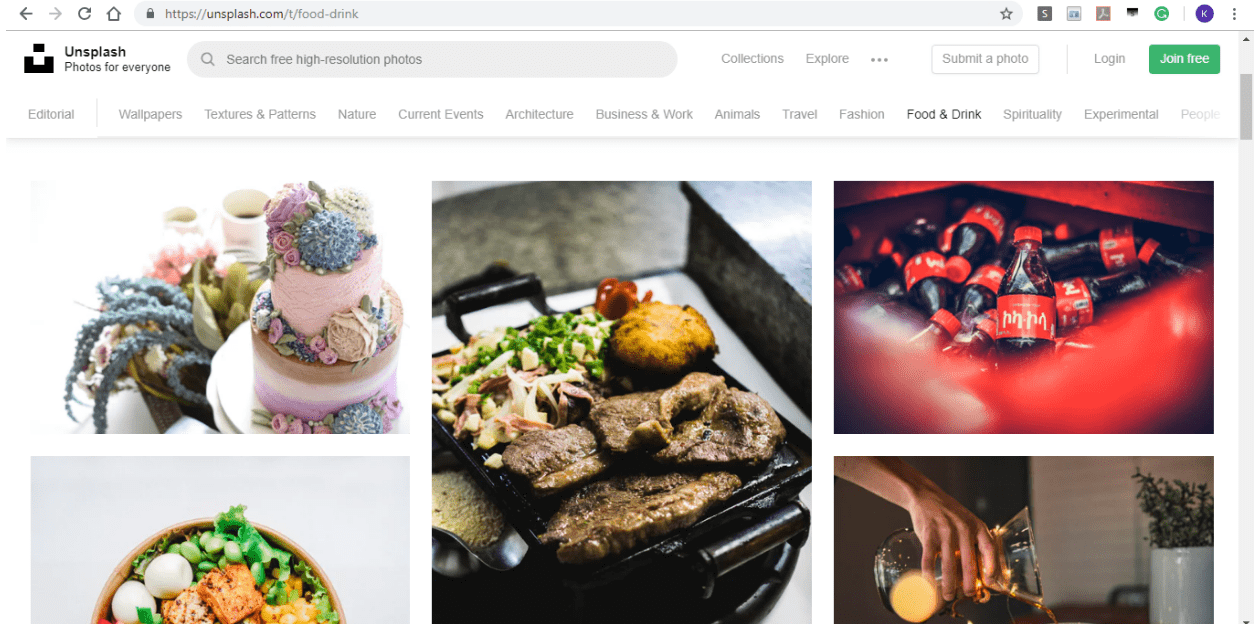 Home to well over half a million royalty-free photographs, Unsplash will certainly make a splash to any material you are currently working on! Thousands of new images are added every day; you can even pick your favourite photographers and be notified by email whenever they upload new pictures. Categories are stunningly diverse, or you can use the streamlined search function to find your perfect image.
Need more tips to help get you started? Keep an eye out for fresh material on our corporate blog – we're on top of everything!