As a freelance writer, the world is your office! You can work from home, the beach under a palm tree, in bed or even from the car (as long as you're not on the road, of course!). At the same time, many writers prefer to work from different office spaces, such as a room in their apartment, a café or in a co-working office.
When you work from home, it's important that you set up your office the right way. By doing this, you can avoid distractions, get more work done and actually perform better.
In this article, we will give you our best tips on how to set up an office in a way that maximizes your work performance.
If you work from home
If you mainly work from home, make sure you have a dedicated work area, preferably with a desk and a comfortable office chair. A good idea is to invest in an ergonomic office chair that doesn't strain your back and shoulders as much as a normal chair would.
Place your work area in a part of the home that is filled with natural light, as this will affect your energy level during the day. Working in a dark corner is not preferable, as it will only make you – and especially your eyes – tired.
Also, make sure you have all the bits and bunts you need within reach, such as computer chargers, notepads, pens and so on. Spending time looking for these important tools will definitely disturb your workflow. Don't risk it!
If your tasks require you to have several tabs open at the same time, an extra computer screen can be a really good investment. With an extra screen, you have all the information you need in front of you at the same time.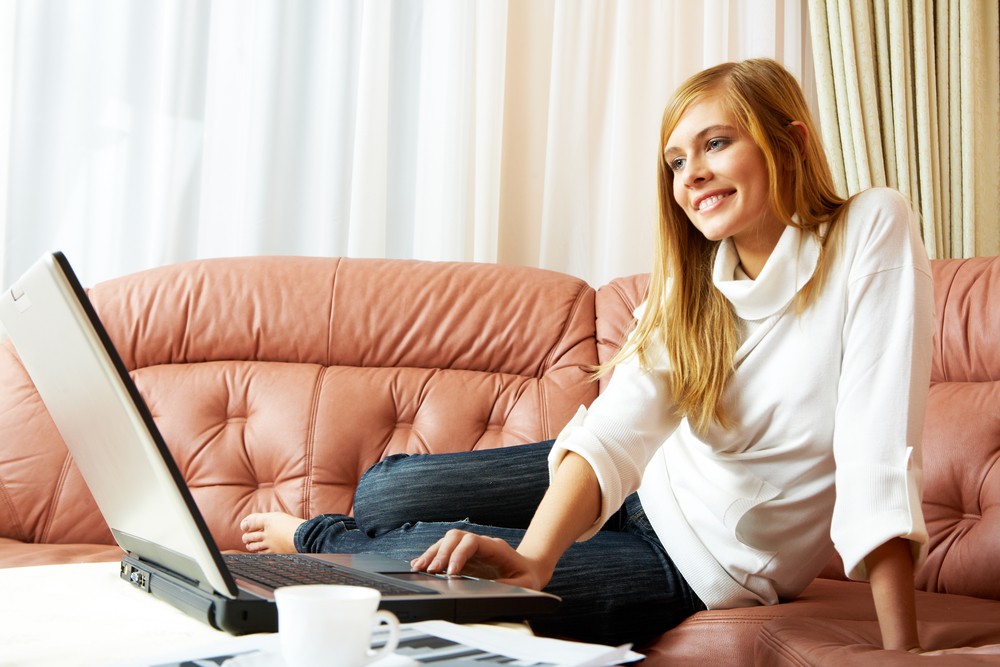 If you work from a café
Freelancers who often travel abroad choose to work at cafés as they rarely have access to an office. A café is an excellent alternative to an office, but there are some important things to consider.
Do research to find cafés with the best work environment. The world is full of freelancers, so you'll definitely find a lot of recommendations.
Make sure the café offers good wi-fi. Many writers rely on a good internet connection, so this is, of course, is a crucial factor when looking for an "office café".
Try to find a café that offers comfortable chairs. Sitting on a hard wooden chair for long hours every day is not comfortable. In addition, it will definitely affect your ability to focus.
Make sure it is easy to get to the café. Spending hours travelling back and forth is hardly a good idea for anyone who wants to maximize their performance. After all, not having to commute is one of the perks of being a freelance writer!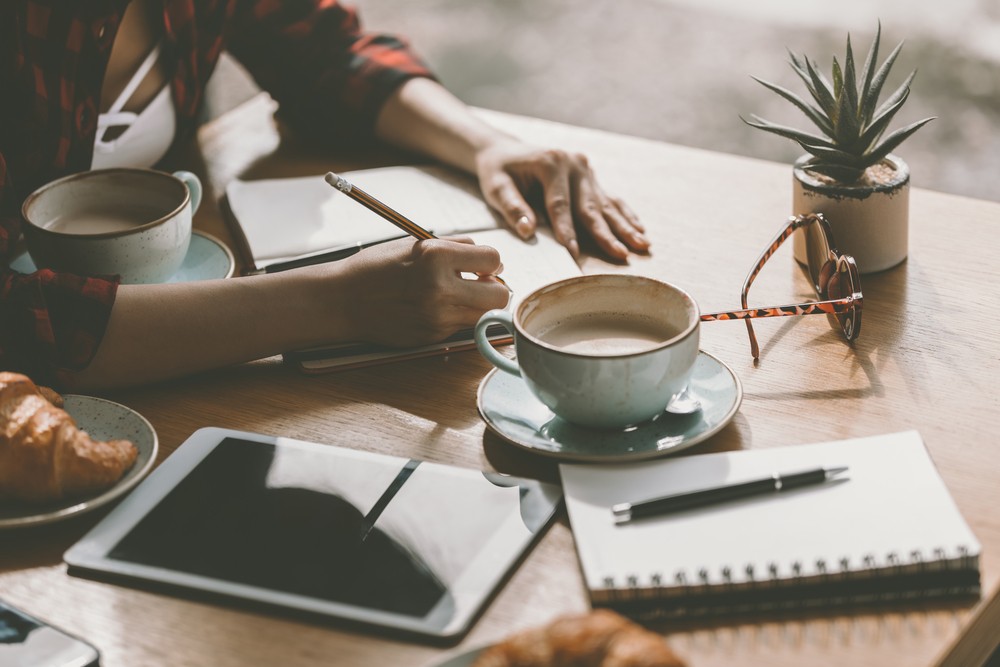 Cosy, but expensive
Working from a café as a freelancer is a good option, but remember that it can be expensive in the long run. Before choosing to set up your office at a café, try to calculate how much it will cost if you buy something from there every day. This is, of course, especially important for the freelancer who lives and/or travels on a tight budget.
Also, think about your waistline – multiple coffees and cakes will rack up the calories!
If you work at a co-working office
A co-working office can be a brilliant alternative for a freelance writer. Not only will you get access to a real office, but you will also meet and get to know other people who work in the same way as you do. Social interaction is important; working on your own can get lonely!
Co-working places are easy to find these days, but before you decide to sign up, remember to:
Review your budget. How much are you willing to pay for renting an office space?
Compare different co-working places and their prices. In many cases, the price may differ enormously!
The majority of co-working offices offer different types of office options. For example, you can choose to rent a desk with an associated office chair or you can rent a completely private office. Find an option that suits you and your budget.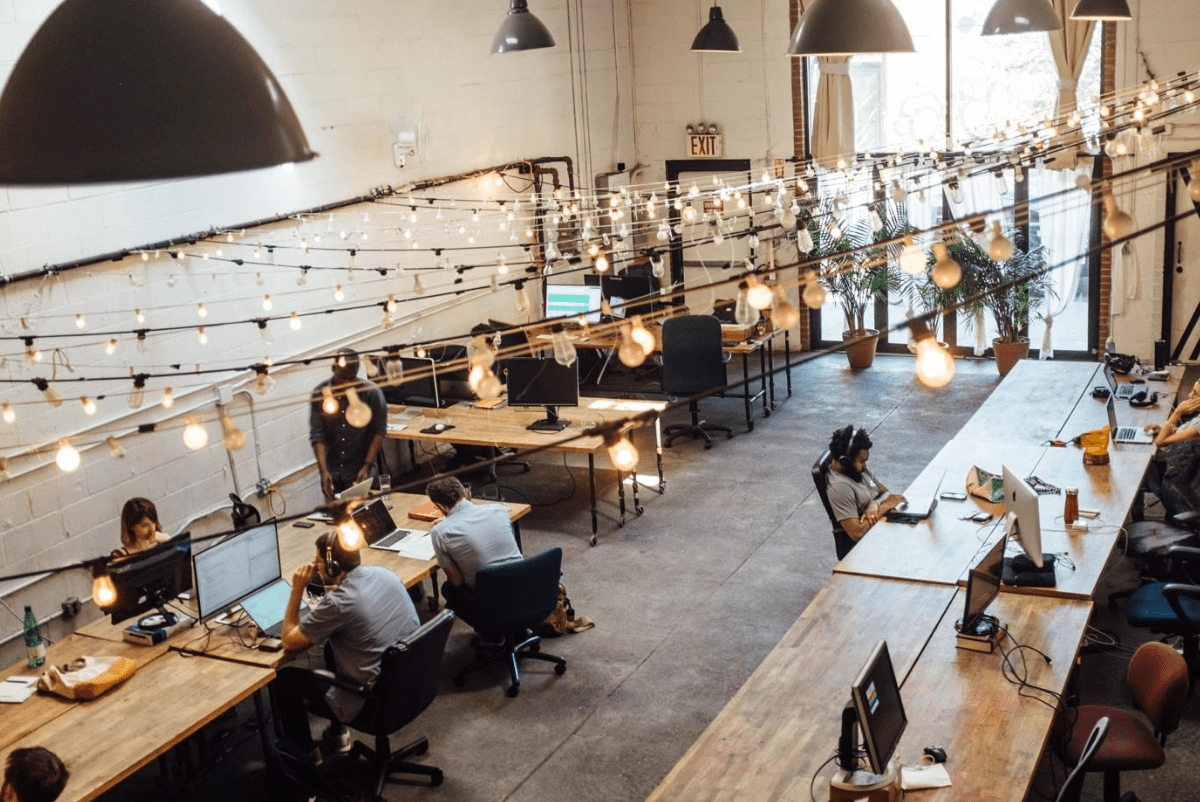 Feeling distracted?
A common problem among freelance writer is distractions. We have all been there. The temptation sneaks in to watch a few hilarious videos on YouTube or flick through pics on Instagram. When you work from home, it's bound to happen!
Being distracted is natural behaviour. Our brain is simply programmed to avoid things that we find boring. However, there are some helpful tricks that can help you avoid distractions and work effectively.
Put your smartphone on silent. Or even better, put your mobile on silent and put it in another room.
Turn off your TV, as this is one of the biggest villains in terms of distractions.
Turn on some instrumental music that allows your brain to focus on the words you write instead of the lyrics in the songs.
So, to sum up when you work from home…
A co-working office is probably the best option for the freelancer who really wants to maximize their work performance. You get the feeling of going to your own office and you are also surrounded by people with the same drive as you.
Creating your own office space can give you more motivation and drive and as a result, you can get more work done! You'll also be networking with other people at the same time. This means you can make valuable contacts along the way.
Working as a freelance writer gives you freedom in many ways. Since you can set up your office anywhere, you are able to travel the world or spend more time with your family at home.
But with this freedom comes responsibility – so set up an office that keeps your focus in the right place!