Even before the last crazily grinning pumpkin has shrivelled and died, December starts to stir. Come November, a couple of stores dedicate a half-hearted corner of their displays to Christmas decor; a few days later, the whole window has been taken over by Yuletide paraphernalia. It's not long before passers-by cotton on to the fast approaching season. There's urgency in their harried steps as they feverishly stock up on tealights and mistletoe, adding a dozen items a day to their Amazon wishlist. The few weeks that precede Christmas are among the maddest, busiest, fullest few days of the year – for me, and probably the rest of the world.
Apart from the umpteenth dinner invitation – and possibly quite a few you'll find yourself unexpectedly hosting as well – one of the main concerns for many a Christmas shopper is the search for the perfect gift. Every year, prospective customers drain their laptop batteries scrolling through ebay, wear out their feet hurrying from one toy store to the next, visit jewellery and antique shops, read up on the latest gadgets and download "This year's top 10 innovative gifts for your lover", only to suffer bitter disappointment should a gift not be received well. This is especially true if you've spent an inordinate amount of money, and/or if you've invested a lot of thought and effort into it. No wonder there's so much hype about the joy being in the giving, not receiving (though that doesn't mean I'm about to refuse any presents coming my way this year!)
Bestowing a gift upon others doesn't necessarily have to cost a lot of money. A little creativity and thoughtfulness go a long way in many people's books – and, in an age where almost anything can be bought at the touch of a button, nothing beats a touch of personal. In my case, it doesn't get more personal than writing. And it's not just me. Studies suggest that putting pen to paper (or fingers to keyboard!) carries a multitude of psychological benefits. Expressing yourself through writing may help put you in a better frame of mind, serve as an outlet for repressed feelings and even help you overcome psychological trauma such as grief. For the reader – apart from the obvious enjoyment one can potentially draw from the written word – the prospects are just as good. Which is why I've put together this list of seven ways writing can be your perfect gift to someone else this Christmas.
Write a love letter
The facility and ease of shopping over the internet means that mass products are churned out constantly, leaving little room for individuality. Handmade and personalised gifts are hence making a strong comeback, but you'll be hard-pressed to find something as heartfelt and touching as a letter coming from the heart. It's sometimes much easier to write what you feel rather than articulate it in words – and you'll have a lot more time to think! Whether it's a friend you want to connect with, a spouse or other family member you wish to show appreciation to, or a new beau you want nothing more than to whisper sweet nothings to, a letter suits all the requirements of being unique, thoughtful and, best of all, can't be exchanged for something better!
If you're worried your spelling and grammar might make a fool of you, worry not. Have somebody else look it over or run it through a spellchecker. Adding a fitting image and a couple of rhyming verses probably won't do any harm either. Put it in a nice envelope, tie it off with a ribbon and – walla! – your gift will be in the running for the best Christmas pressie!
Make a handmade card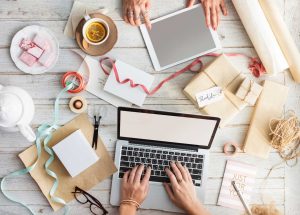 Say you don't want to skimp on the gift but you're not absolutely positive it'll win your recipient over. Making that little bit of extra effort is guaranteed to go down a storm, and it's safe for the environment, too! Save yourself the time and energy of hunting through the aisles for an extra special card and go to the trouble of making one from scratch. You'll find beautiful craft items related to the festive season that will help you bring home your Yuletide message. I find that some good adhesive glue, ribbon and glitter do the job very well indeed! A well-chosen few words on the interior of the card will surely beat anything store-bought. And, if you're feeling particularly poetic, you can even jot down a few verses for that exclusive touch.
Write a song
Once you've managed to put together at least one decent stanza – why not take the leap and make it longer? Writing poetry is an exceptionally touching and creative way to spread the joy this Christmas. All you need is a little inspiration – and there's sure to be plenty around at this time of year! The good news is, contemporary poetry doesn't have to rhyme at all so, if it sounds rhythmic and melodious enough to your own ears when you read it aloud, it's probably good to go! If this is your first time attempt at writing verse, though, it's probably a good idea to read a few poems yourself during the months leading up to Christmas. Though Shakespeare might seem daunting at first, there are plenty of other romantic poets who will surely put you in the mood! My personal favourite is John Keats whose works are renowned for their tribute to the senses and are therefore a veritable fountain of inspiration for those seeking to wax lyrical to their other half this festive season!
If poetry sounds stuffy and uptight to you, though (and I truly do beg to differ!), you can always choose to go slightly more modern. Songwriting is an alternative, altogether more hip way of making your feelings known, so jot down a few lines, set them to music and let your words be the harbinger of happiness. Who knows? You might just be the one to come up with the next most popular Christmas carol!
Give a book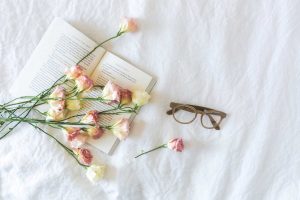 Who says it has to be your own writing that brings happiness? Any creative writing by any author can be a source of joy and inspiration for the reader, as well as provide a form of escapism and refuge should the need arise. One thing I would recommend if you're planning to give a book as a gift is to make sure that you've read it yourself – and found it to be interesting, engaging and potentially relatable to whoever you are giving it to. Taking the time to select an suitably appropriate book will definitely be appreciated. It will also provide a great source of conversation and intelligent fodder at your next festive get-together.
Keep a journal
Great writers take inspiration from all the others that have come and gone before them, and keeping a diary is a fantastic way of following the worthy words of Wordsworth, who instructs writers to "fill your papers with the breathings of your heart". Writing regularly – no more than 10 to 15 minutes a day and about anything you fancy – is a useful way of destressing, unwinding and working through the events of the day. A diary can be entirely private, but if you angle it slightly differently, you can very well use it to bring happiness to others. Say you were to make a note of one good quality you spot in your significant other, every day over the course of the year. Come December, you can entitle your project something suitably wistful like "365 things I love about you" – and enjoy the next year as the undisputed king of inventive presents.
Be inspired by others around you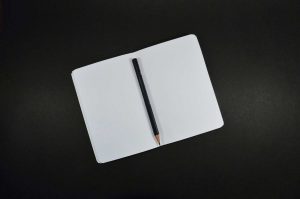 Be it the smell of freshly-mown grass or the pages of a well-thumbed book, us writers each have our own particular muse or muses – which many times may include the people around us! Someone who is dear to you may very well be behind that excellent short story you penned, or the novel you finally managed to finish – or even be the reason you started writing in the first place! If that's the case, it's time to let them know. Dedicate your work to your own creative influence – formally if you're publishing. You'll be thanked for showing appreciation for the part they played in your success.
Make an uplifting toast
Good food, great music and entertaining company are three must-have ingredients for any festive gathering. The best memories are made, however, wherever there's laughter … and, if you happen to have a sense of humour that matches your flair for writing, you might as well put them to good use. Composing a memorable toast doesn't take much preparation especially if you love to entertain. Aim for a light-hearted tone, throw in some amusing anecdotes and you'll have your guess reminiscing about your toast for years to come.
Through writing, you can spread the joy throughout the whole year! Sign up as a writer with Topcontent and discover a unique way to bring happiness to others.