Yearning for swaying palm trees, sprawling white beaches and azure waters? Think 'exotic' and Europe is probably the last destination to spring to mind. What with exploding airfares and endlessly long flights, though, modern tourists are now looking for closer, same-hemisphere alternatives. The same goes for digital workers looking for affordable destinations where they can put down their roots for travel writing, however temporarily. This is particularly true for travel and content writers who tend to favour safe locations not too far from home. The ideal places are where the quality of living is good but affordable – that also offers a bit of fun! That's why we've dug up 10 fantastic European locations that we think bring the best of both worlds. These locations are exotic, but without breaking the bank!
Azores, Portugal
Ideal for: Active travellers who want a taste of the exotic with a dash of European
Best time to visit: April to September
A hop, skip and a jump away from Portugal's West coast you find the Azores archipelago. Made up of nine spectacular islands, this has been hailed as one of Europe's most hidden gems. This is a fantastic destination for Americans with a dislike for long flights, as well as Europeans yearning for that something tropical. The islands are rife with bubbling hot streams, aromatic tea plantations and the unmistakably citrusy scent of pineapple. Adventurers, in particular, will savour the multitude of activities they can partake in. Activities include kayaking, whale watching and trekking, which can also serve up as useful inspiration for your next travel writing project.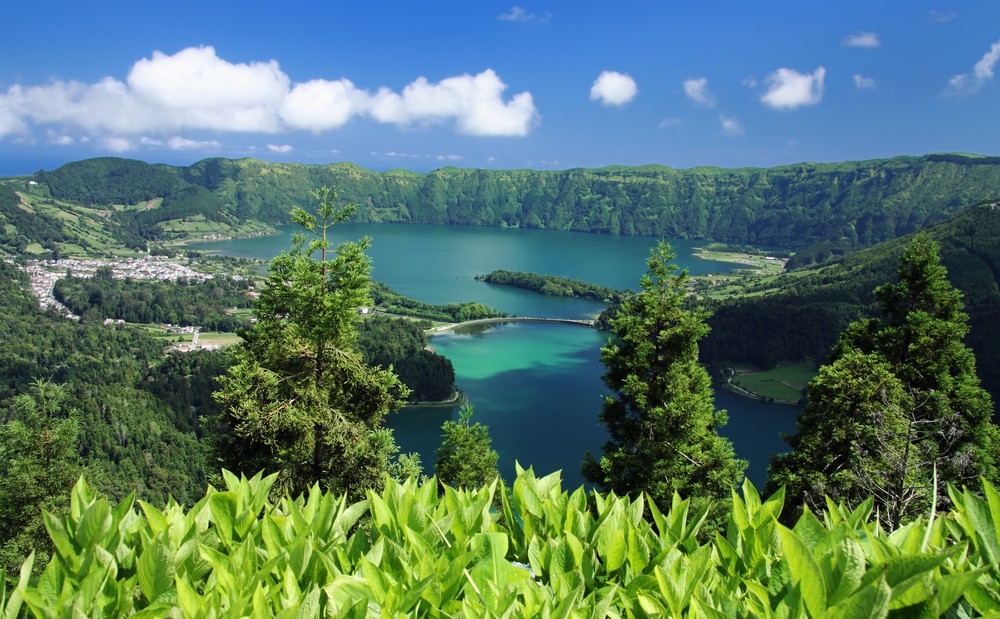 Dalmatian Coast, Croatia
Ideal for: Beach lovers and sun seekers
Best time to visit: June to October
The pristine waters of the Adriatic hug the stunning Dalmatian coast all along western Croatia, an up-and-coming destination that has seen a massive tourist influx in recent years – and with good reason. Here you will find strikingly Carribean-esque beach towns studded with tropical palm trees. In addition to the historically soaked city of Split, and Brac, home to one of the island's most famous beaches. It really can't get more exotic than this. Croatia also offers up a strategic geographical location from mainland Europe, making a quick trip home just a short flight away.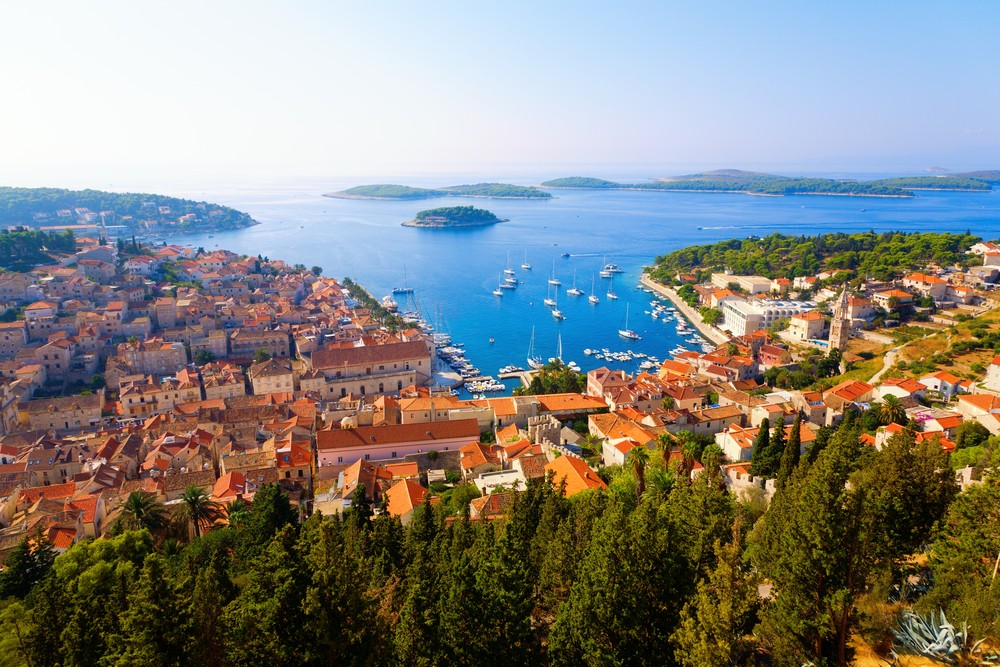 Gstaad, Switzerland
Ideal for: Hitting the pistes
Best time to visit: mid-June to mid-September
If seascapes and verdant valleys aren't quite to your taste, why not go the polar opposite and head for Gstaad in Switzerland? You won't get quite get the balmy weather of some other destinations, but that certainly doesn't mean you can't spoil yourself. Gstaad is perfect for those looking to put a little colour in their cheeks by indulging in the style and class of an icy vacation. Breathe in the sight of snow-covered mountain tops, live it up in a cosy mountain cabin, or treat yourself to a spot of Swiss shopping in Gstaad centre. Workers looking to settle in the area will find the quality of life is excellent. The Swiss lifestyle is renowned as one of the best in Europe.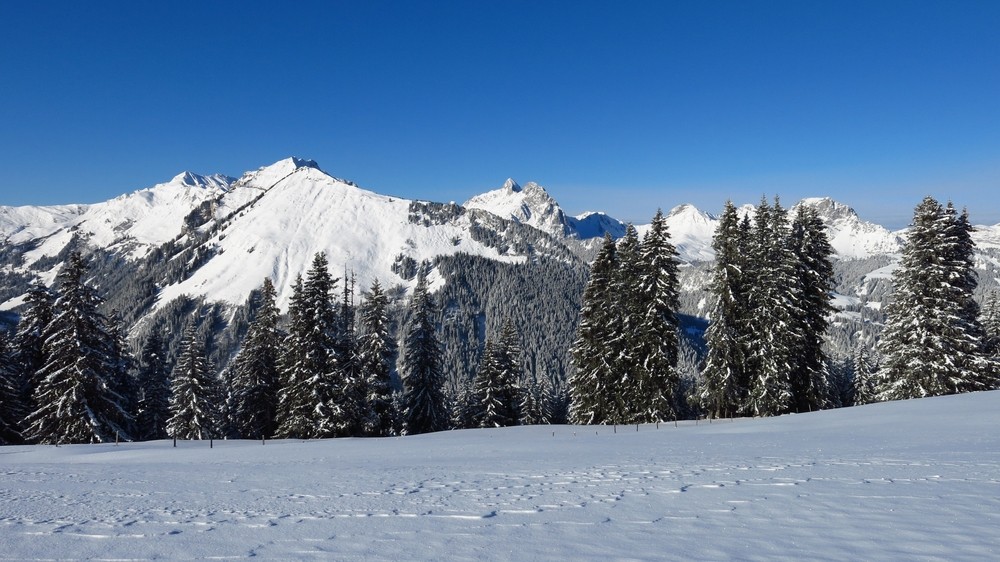 Jerez de la Frontera, Spain
Ideal for: Wine and food enthusiasts
Best time to visit: March to September
Let the iconic whitewashed buildings at Jerez de la Frontera, Spain, serve as a backdrop to your next vacation. Here you can feast your eyes on all that is vibrantly beautiful about this little-known city famed for its sherry, joyous flamenco and majestic horses. The city is particularly attractive to wine-lovers due to its multitude of vineyards. History lovers, on the other hand, will certainly not be disappointed; Jerez hosts a quaint old town characterised by Moorish architecture. For many, the town may very well prove impossible to resist. Jerez hosts many a digital nomad who calls the place home.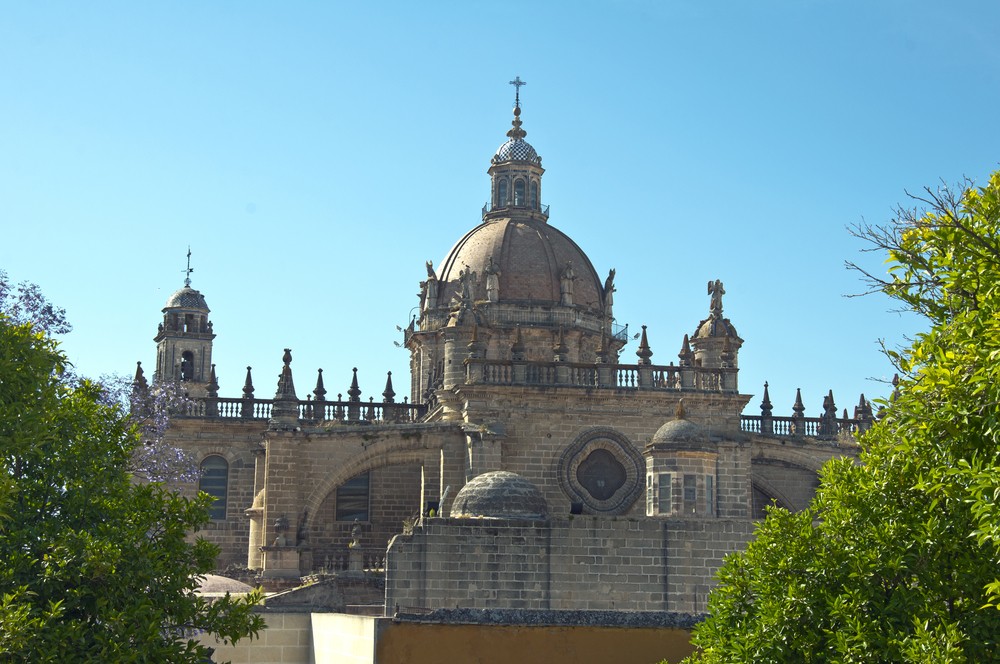 Malta
Ideal for: Curious travellers with a taste for the Mediterranean lifestyle
Best time to visit: April – October
Sunny Malta packs quite the exotic punch despite its miniscule size. One of five islands making up the Maltese archipelago, this tiny, but increasingly popular island goes down a treat with all those who want to experience a little bit of everything. The Maltese coast is rife with pebbly and sandy beaches, each one more spectacular than the next; the cuisine is abundant and sinfully tasty, and the locals are delightfully gregarious. Don't forget to visit Gozo while you're there. Malta's sister island offers up a host of adventurous trekking paths and hidden coves you'll be surprised everyone else has missed. Sought by many for its year-round mild climate and laid-back lifestyle, the islands serve up an ideal location for remote workers partial to the island life.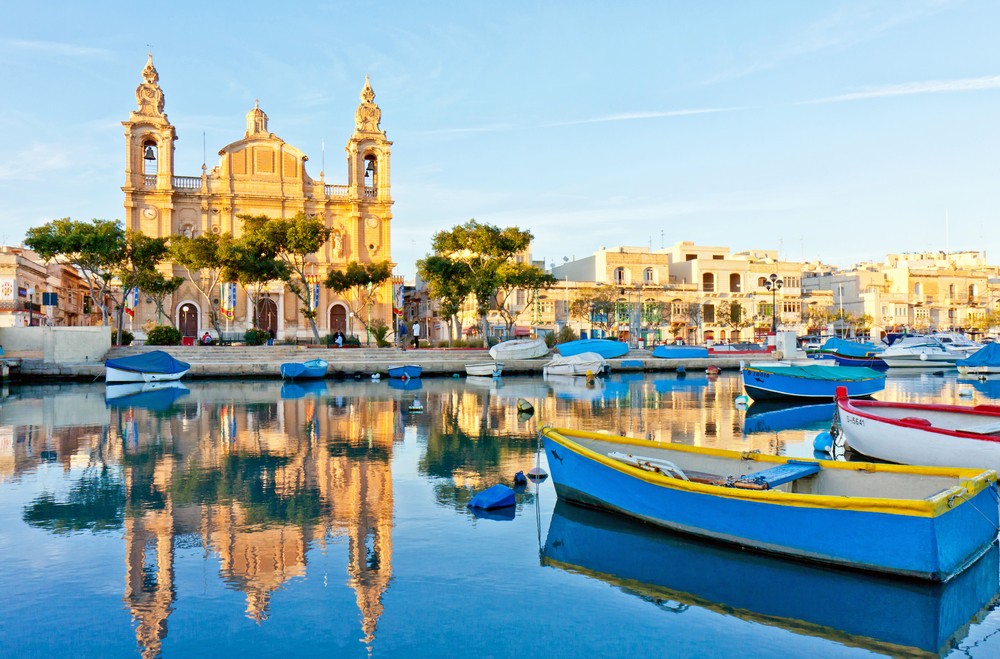 Mykonos, Greece
Ideal for: Groups/couples looking for a hedonistic getaway
Best time to visit: May – September
Few destinations can look as achingly idyllic as Mykonos, in Greece, renowned for its pretty white-washed architecture, bougainvillaea and charming marble streets. Home to acres of pristine beaches and sparkling azure waters, there's nothing more exotic than its thriving waterfront teeming with seaside shops, hidden churches and nighttime raves. Those looking for an adrenaline rush can take their pick from the wide variety of watersports available. Known as "the island of the winds", there's everything from windsurfing, to paragliding and diving. The digital worker population of Mykonos have found no difficulties adapting to the Greek lifestyle; they can work hard and party even harder!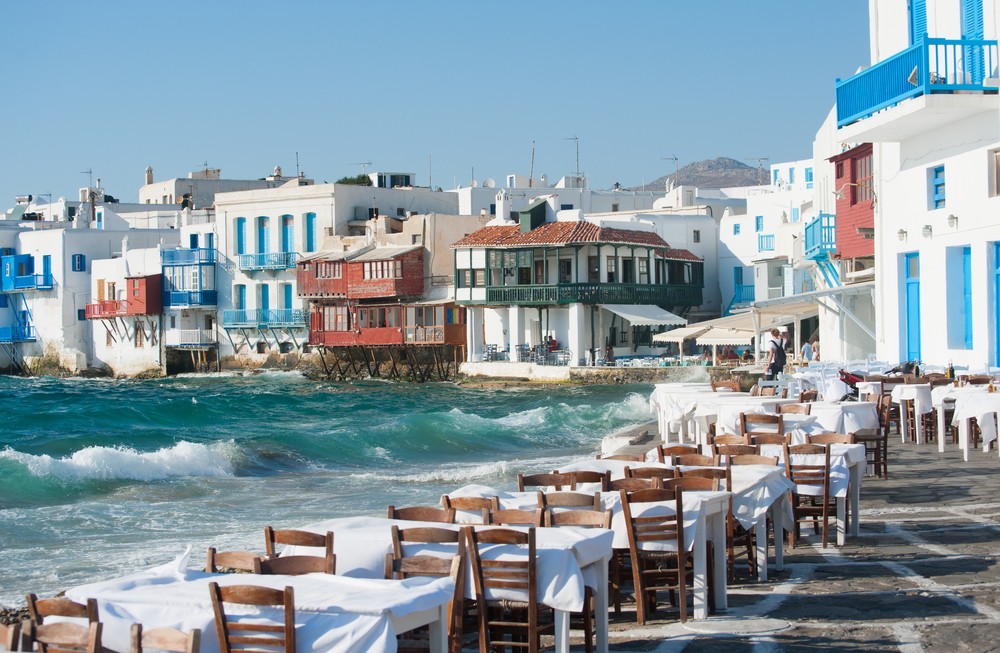 Prague, Czech Republic
Ideal for: Those who are looking for something different to western Europe
Best time to visit: mid-April to May; mid-September to October
Eastern Europe is often overlooked by travellers who tend to favour more commercial destinations like Paris and London. All the more reason to visit majestic Prague in Czech Republic, which is dominated by magnificent skylines dotted with Gothic spires, awe-inspiring cathedrals and the uniquely eclectic vibe of a truly Eastern destination. And, with so much beauty surrounding them on a daily basis, remote workers based in Prague will surely never find themselves short of inspiration!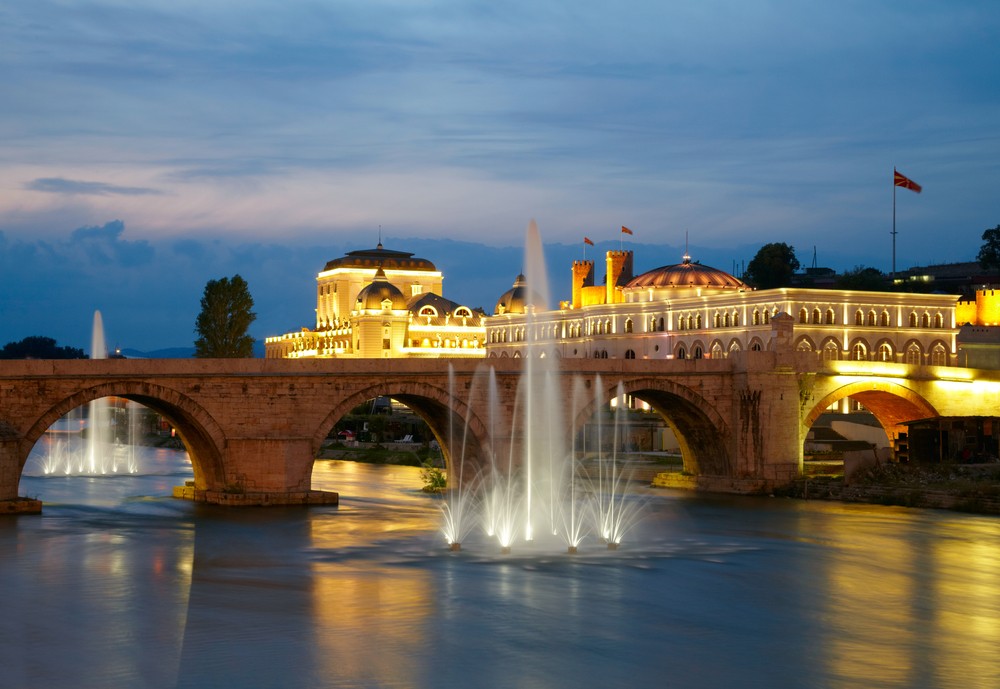 Skopje, Macedonia
Ideal for: City slickers
Best time to visit: mid-April to mid-July; mid-August to October
Nestled deep in the heart of the Balkan Peninsula, the city of Skopje, Macedonia screams modern at every turn. Yet the city retains a charm that few, more traditionally exotic destinations could match, whether you're there for a few short days or in it for the long haul. Delightfully eclectic and everlastingly vibrant, the city teems with everything from 2000-year-old culture, to wild canyons and the beckoning relaxation of its health-focused centre.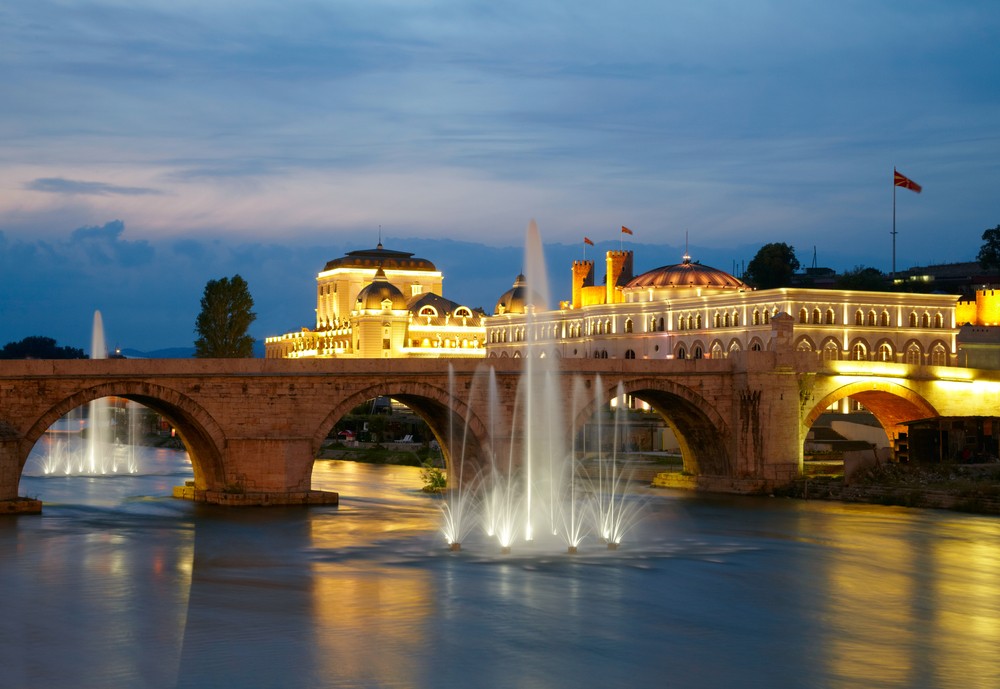 St Petersburg, Russia
Ideal for: History buffs and culture vultures
Best time to visit: March to June; summer
Boasting an ornate heritage and jaw-dropping architecture at every turn, there's no doubt that St Petersburg, Russia's second largest city, is chock-full of imperial splendour. The magical White Lights and swelling opera, as well as a multitude of other historically magnificent attractions, certainly make St Petersburg an exotic location despite its reputation for cold winters. This is a feature many digital nomads are more than happy to put up with.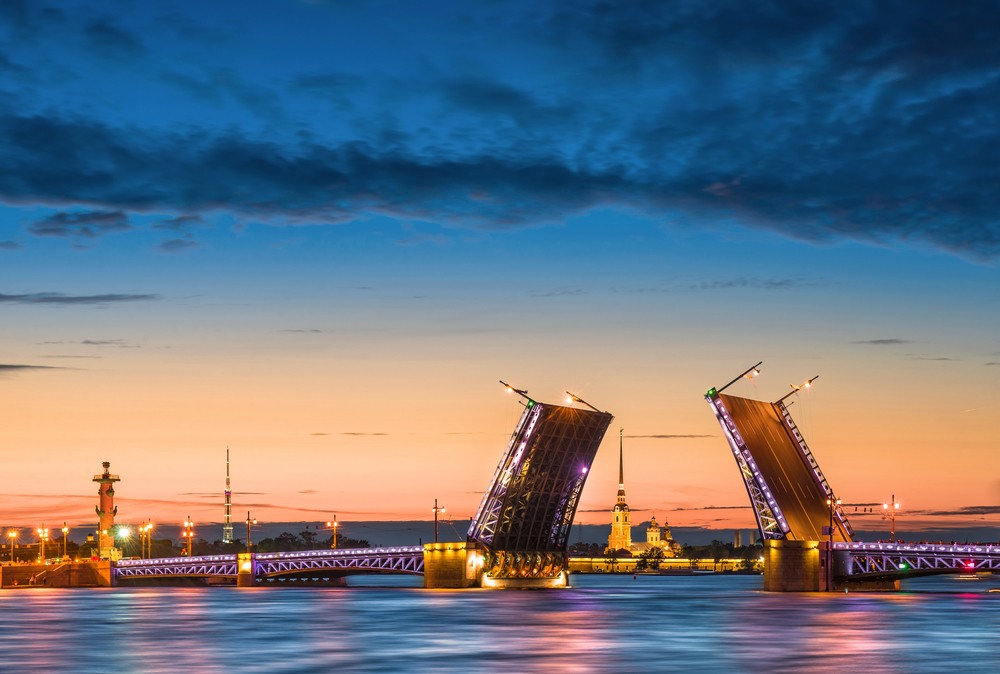 Venice, Italy
Ideal for: Romantic getaways
Best time to visit: March through to October
Lazily meandering waterways and easy moonlit strolls make sure you get the meaning of la vita é bella while you're in Venice, Italy. This gorgeous city lining the lapping waters of the Grand Canal will surely make a trip to remember for you and your loved one. Soak up the Italian lifestyle over an espresso in a sunny waterside café, take in a dramatic sunset or wander the charmingly cobbled streets for hidden corners. Take your laptop with you if you want to put in some quality travel writing time; what could be better than working to the backdrop of the gentle splash of the gondolier's oars?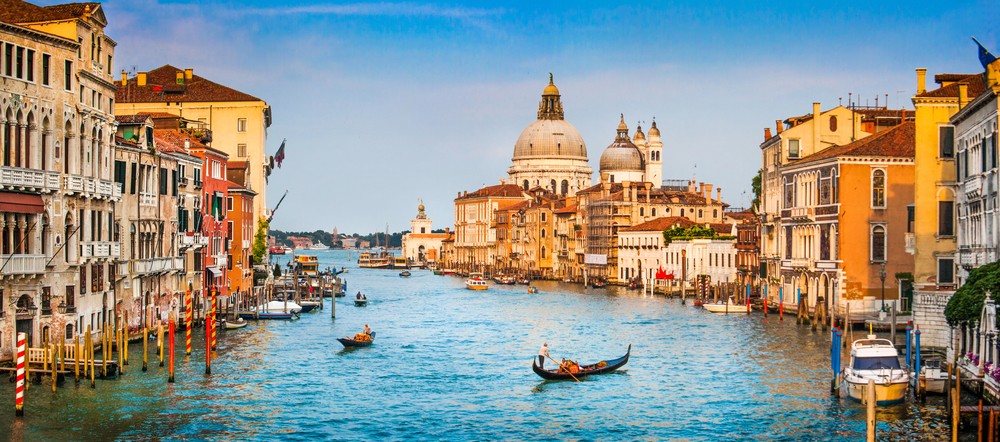 Ready to pack your bags?
Our unlikely exotic locations aren't just good holiday destinations; they're great for living and working, too!
Sign up with us today and get ready to plunge into the remote working lifestyle!