We all know the importance of quality content. Engage your customers, we hear. Watch your titles, we are told again and again. Use keywords wisely, we read in every content marketing blog post we come across. But what if taking this advice just doesn't work? We believe that taking a look at last year's content marketing statistics may help you make the necessary changes in 2020.
1. Google accounts for almost 3/4 of desktop search traffic
According to NetMarket Share, Google outstrips other search engines by far. So, while ranking highly on other search engines may naturally increase your organic traffic, it's the big cheese that takes the ticket. In other words, it's the high-visibility websites on Google that are likely getting the most business.
Keeping abreast of changes in Google's algorithms (and they change pretty often), as well as monitoring Google's search console will help you keep track of how people are reaching your website, and what you can change to attract more of them.
2. 15% of daily searches are completely new to Google
This is one of the most mind-boggling but nevertheless true content marketing statistics, according to Google. This is mainly where the most clever of SEO-friendly practices come in. While companies seeking to sell should find their niche and target audiences accordingly, their writers should be coming up with ways to outsmart Google's BERT algorithm. This means finding ways to describe your product in different, innovative ways. 
3. The top five search results get most of the clicks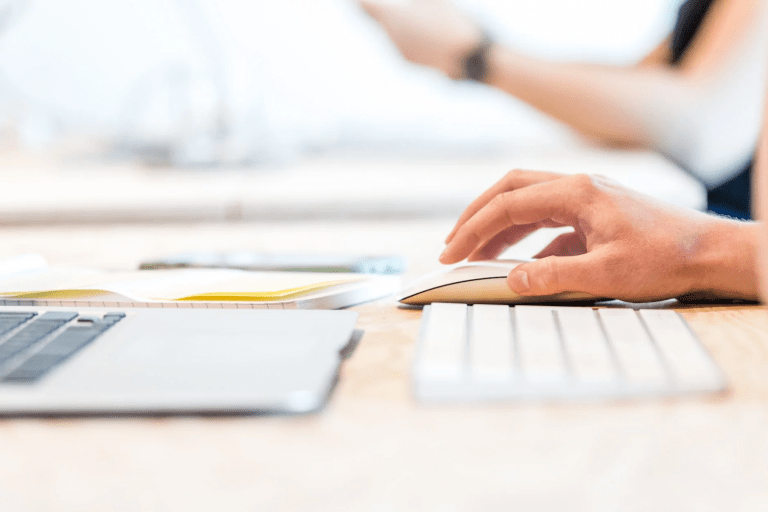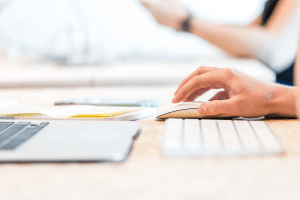 Just think about it. How many times have you even looked at the second page in your search engine results pages? Research suggests that the first five domains of any search result hog the lion's share of visitor clicks for both desktop and mobile searches; the CTR (click-through rate) drops sharply for results six to 10, remaining disappointedly low for the rest of the pages – however many those may be. Many companies choose to pay through the nose for Google Adwords. You will find that, in the long run, this is an inexpensive and in no way guaranteed method of bettering your visibility. Investing in a knowledgeable content company like Topcontent is a far more cost-efficient and effective solution.
4. Content and backlinks as Google ranking factors
We don't need any content marketing statistics to tell us about Google's 200+ ranking factors, but high quality content and backlinks remain the most important of these. We keep saying Google is almost human; the search engine can crawl whole chunks of text and lift its meaning rather than merely scanning keywords, with keyword-stuffing marking out content as low quality. High-authority backlinks reverting repeatedly to your website also increase its viability.
5. 55% of pages are completely void of backlinks
We don't know what the heck these companies are thinking, but this is another one of those mind-boggling content marketing statistics.
6. The ideal content article length is just over 2,000 words
It's difficult to gauge exactly how long a content article should be in order to give enough information to the reader, without boring them. The infamous 15-second rule means that the average site visitor will scan your page. But that doesn't mean you should restrict your content to just a couple of sentences. Rather, it implies strong introductions, eye-catching titles and – why not – a strategic sense of timing.
7. Questions in titles can boost click-through rates
We all know the importance of titles for SEO. One particular study hints that adding a question in your title can actually boost your click-through rate. Questions may give readers the impression that your article has the answer to what they're looking for. If that's not reading user intent, I don't know what is.
8. Most traffic to your website stems from mobile searches
Just over 52%, in fact. That means that the amount of people accessing your website from desktop is a little under that. A figure which you can't ignore if you don't want your audience to decrease by half. Similar content marketing statistics back up the need for fully mobile-optimising your site to facilitate mobile searching.
9. Searches are becoming more specific
Using keywords wisely is a great SEO tactic that can greatly affect your visibility in SERPs. As Google evolves, however, so does the searcher. User searches are ever more specific, which means that the power of long tail keywords cannot be denied. Check out these search examples:
Long tail keywords

Long tail keywords for SEO

Why are long tail keywords important for SEO?
As you can see, the third search query is much less generic, and hence will lead the audience to a more specific, though narrower, set of results.
10. Google suggests meta descriptions
What better way to beat the system than playing Google at its own game? Meta descriptions aren't essential for SEO, but, when Google itself recommends it, it's time to start cracking! Your meta description will appear just below your title tag in search engine results pages. If you have not provided one, Google will have to extract words and phrases (known as 'snippets') from your page and use them in lieu of a properly crafted description. A lot less palatable option, if you ask me.
Topcontent as a tool for success
You don't need statistics to tell us that content makes up a huge part of your online marketing strategy. Topcontent offers a variety of content aides for e-commerce owners. Visit our blog for regular tips or use our content writing services to help you get right to the top.