How we discovered the correlation between cute dogs and revenue in our search for web traffic. You won't believe what happened next!
In February 2014 we found a blog post that explained how easy it was to get huge amounts of traffic from Facebook. The blog post was written in order to shame "the lame people who make money by just reposting Reddit content". We saw it as something else, however; a detailed guide to extra revenue (MONEY!!) and decided to try it out.
What followed was a roller coaster ride with lots of traffic, cease and desist emails, lots of laughs, international expansion and eventually a crash-and-burn ending.
What's Clickbait Web Traffic?
If you are using Facebook, and aren't using Newsfeed Blockers, you have probably seen countless posts about poor cats, rescued dogs, cute dolphins and stuff that will "blow your mind!" Maybe you have even clicked a "You won't believe what happened next" link posted by that long lost teenage sweetheart you keep on your friend list. You know the types of links we are talking about. Sometimes you re-share it, sometimes you "like" it, but most often you immediately click the back button, maybe feeling a bit annoyed at being tricked into clicking on it in the first place.
Viralnova, Buzzfeed and Upworthy post a lot of "click-bait articles" like these. The success formula is to take internet content and repackage it with a click-worthy picture and headline. It doesn't matter if the content is old or new, what matters is the clickbait title. The goal is to get the news to go "viral" on Facebook, giving you lots of web traffic in return.
"It doesn't matter if the content is old or new, what matters is the clickbait title."
Quick Success
After two months of testing, we finally had our first success. An Italian dog that went to church every Sunday to mourn his dead owner gave us 300 000 visitors in one day, forcing us to move the site from our web hotel to a dedicated server trimmed to perfection.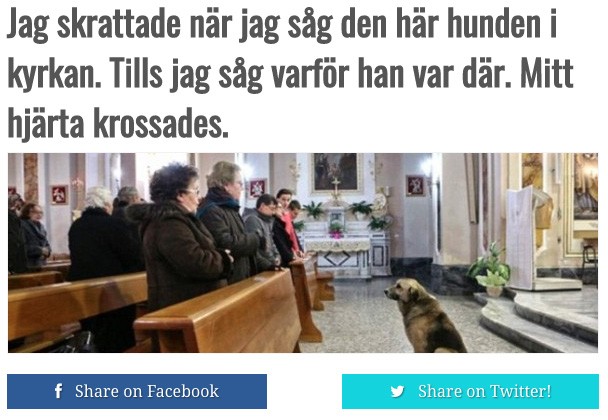 We decided that our content writers and translators would rewrite and translate viral news when they weren't busy with work from clients. Our developers built a content management system to handle all the work. We bought a bunch of domains and started putting up sites. Some sites worked flawlessly while others were a total disaster. Content that worked in Sweden worked in Denmark, but not necessarily in Norway. Nothing worked in Poland and everything worked in Finland (giving rise to the saying at our office "It sure must be boring in Finland").
"…everything worked in Finland, it sure must be boring in Finland."
5rhgA Cease and Desist Letter from an Angry Competitor
Our writers and editors worked hard, a bit too hard even, and one day we received an angry cease and desist email. It was from a competitor whose headlines we had not rewritten properly but only translated (big mistake). It might seem strange that site owners who are making a living through using pictures and videos without asking the creators for permission are suddenly acting as the champions of copyright/intellectual property rights. However, what makes a post go viral or not depends a lot on the headline.
To create the perfect headline takes a lot of time and energy. It is important that the headline leave readers unable to go on with their day to day tasks unless they know what happens next.  The og:image is also very important. The big sites do AB-testing to find the best versions. Our competitor was not happy and they had, in my opinion, just cause for it. We decided to remove those posts (sometimes deleting entire sites to make sure) and to apologize. We put in extra control procedures to make sure it didn't happen again and relaunched the sites.
A Pile of Cash From AdSense
We were back on track, getting likes from all over Europe. Sites were increasing in popularity and AdSense was giving us a pile of cash at the end of each month. We tried a lot of different advertising networks but AdSense always won the AB-tests. Generic visitors from Facebook, just wanting to kill some time, aren't interested in Casino, payday loans or Binary, so our earnings per visitor were very low. That wasn't a big problem though as viral traffic comes in large numbers. Sometimes we had 500 000 visitors per day on our Swedish site. One article (about another cute dog) was seen by 25% of the Swedish population (2.5 million views in total). We cheered every time we saw our sites mentioned (sometimes even in the traditional media) and it was fun seeing friends, family and even famous people share our posts.
"One article was seen by 25% of the Swedish population."
The Click That Killed The Business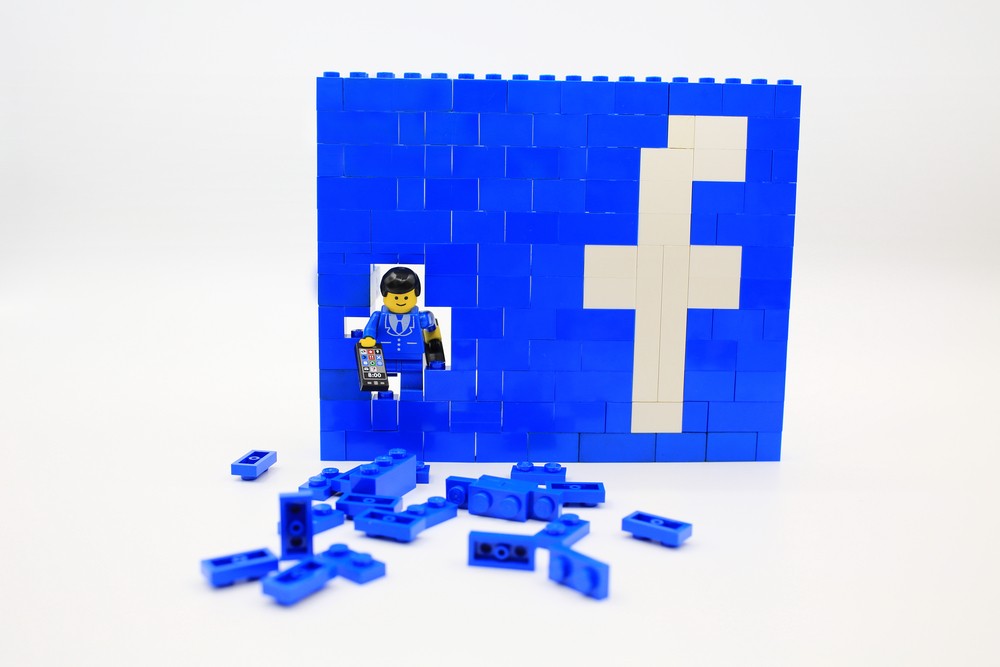 Then disaster struck again. Facebook blocked our advertising account. To get the posts moving, you have to first give them an advertising "boost". Without this boost, it's almost impossible to get the first necessary likes and shares. In a way, you need to game their algorithm to make it work, and the boost-feature is an important component in this procedure. Facebook had given us a warning when a featured image showed the "before" picture of a rescued dog (with very gory details). After that, I decided to look at all boosts before they went live. One evening I was tired and did a bad click. I boosted an image of a "before being rescued" picture of a cat. Within 24 hours our advertising account was blocked. No amount of begging could change their mind. Our questions and pleadings only received canned responses. That bad click had killed the revenue stream.
We tried to keep the project alive but without the "boost" feature it wasn't profitable. At the same time, our other content and translation business was taking off. Our content writers and translators were always busy with work that was paid up front, creating SEO optimized texts for internet businesses. So we decided to wrap up, cut our losses and move on. The ride was over.
Five Lessons learned on Web Traffic
A good headline and picture will make people click.
Old content can be repackaged and presented as new.
AdSense is by far the best moneymaker for generic web traffic.
Running a business that can be killed instantly by a small mistake (or a change in somebody else's algorithm) will make it hard to sleep at night. Avoid if possible.
Everybody likes dogs.
If you want to know more about web traffic-generating content, contact us here.