Apart from premium content, web design is one of the first aspects to meet the eye once a user lands on a site. That's why every effort should be made to create a streamlined, visually appealing website. Quality designed sites offer up an attractive design with matching theme, logos and – for that final touch – a favicon.
What is a favicon?
Short for "favourite icon", a favicon (pronunciation: fave-icon) is a small image that is used to represent your website's brand. It usually appears on your website's browser address bar, tab or bookmark. A favicon is a great way to pull together a website and add a touch of professionalism. Well-designed favicons can help users identify your website at a glance and save time searching through tons of different websites. For the website owner, a favicon helps the website stand out from the competition and hence plays an important role in branding.
What does it look like?
Let's illustrate with some examples!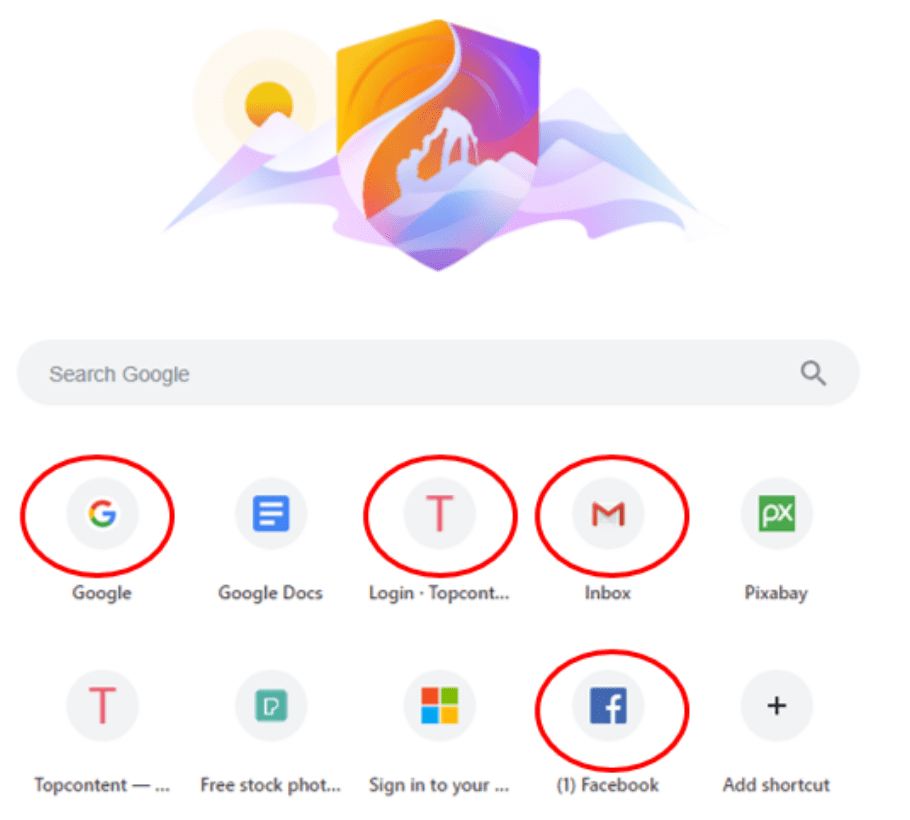 How big is it again?
The standard icon size for the favicon is 16×16 pixels or 32×32 pixels. When it comes to the file format, the most common format is the traditional ICO format. However, browsers also support other formats, such as PNG, JPEG and GIF. See which browsers support which formats here.
Where can I get free favicons?
You do not have to make any unnecessary expenses in order to create a great favicon for your website. There are plenty of websites that can help you equip your website with this highly useful tool, at absolutely zero cost. Here are our top 10 favourites:
1. favicon.io

Favicon.io generates favicons in literally less than a minute. All you have to do is upload an image and your new favicon will be converted to multiple digital formats to use however you wish. In the absence of a logo, you can also use the text tool, which allows you to design your favicon from scratch in just a few simple steps.
2. Icons8.com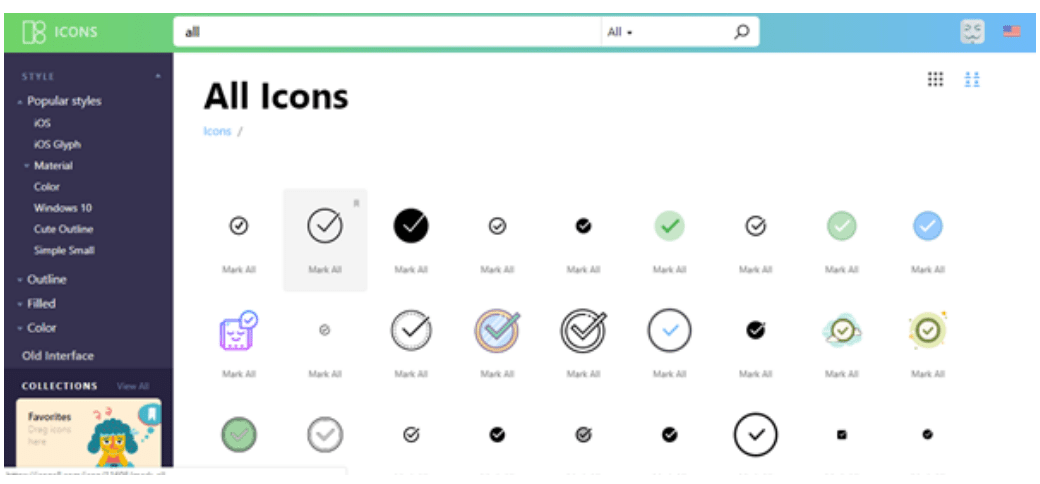 Icons8 allows you to search for a specific favicon using a keyword. All you have to do is scroll down until you find your favourite favicon. Multiple formats are available for free. Particularly useful is the website's availability of favicons for different operating systems.
3. genfavicon.com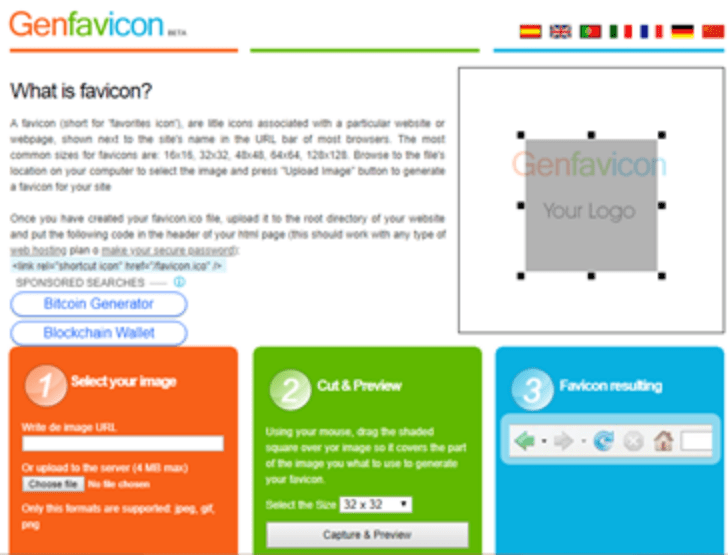 Genfavicon converts your site logo into a matching favicon in seconds. Just upload your image, choose your preferred size, then upload your favicon into the root directory of your website.
4. favikon.com

Favikon works in just the same way. Upload, crop, then download ICO and PNG versions of your new favicon.
5. favicon.cc

If you have some time and creative flair, then favicon.cc is for you. This website allows you to take the drawing pen and painstakingly create your own icon, pixel by pixel, or else simply upload an existing logo or image to convert. We particularly like the favicon galleries where you can have a look at recently created and popular favicons for inspiration.
6. realfavicongenerator.net

We're sure you've learnt the drill of generating a favicon by now – upload, download, use. And realfavicongenerator follows the exact same pattern. What we love most about it, though, is their Check Favicon tool, which provides you with instant feedback on your chosen icon. You can instantly see what your favicon would look like on different browsers and platforms, and tweak it until it looks exactly right.
7. Favicomatic.com

From it's vaguely Irish, beautifully designed set to the simplicity of choosing from just two damn options, there's nothing we don't love about favicomatic.
8. Xiconeditor.com

Very similar to favicon.cc, xiconeditor enables you to create high-resolution favicons for your website, either by drawing it yourself or uploading your logo.
9. faviconit.com

One screenshot self-explanatory. Great for e-commerce owners who are pressed for time.
10. freefavicon.com

Freefavicon.com has by far the vastest choice of free icons on the web – choose at leisure from over three thousand ready-made icons or design your custom favicon from scratch.
Now you've got your favicon, but in order for your page to be all ready to go don't forget you'll need some quality content for your site. Check out our list of services to see how we can help you!