I did it and so can you!
Riding a bike. Speaking in public. Playing an instrument. Eating 20 hamburgers in five minutes. What all these pursuits have in common is one crucial thing – a mantra, if you will. Practise makes perfect.
Without a doubt, this is also very applicable to writing. Be it narrative, descriptive, journalistic, or – like most of our own writers – content-related, it's no secret that, the more you write, the better you become at it. Writing regularly will help improve your research skills, increase your vocabulary, learn new strategies for reaching your audience, as well as help make your spelling and grammar more accurate. The more you write, the more you will learn to self-evaluate, spot errors while you are working, and quickly and efficiently correct your own work. Over time, you will find that your text flows more naturally, is concise and to the point and contains little to no unnecessary information (known to proofreaders as "fluff").
Congratulations – you are now a high-quality writer!
Making the leap
At this point, you can choose to do either of the following options:
pat yourself on the back and continue on to a lucrative career as a successful content writer; or
make the transition from writer to proofreader
But we've decided to go one step further. We think you've got what it takes to have your cake – and eat it, too! Which is why we've added option number three:
Write … and proofread!
Because, let's face it, you've been dealing with a lot of text. You've been given instructions to follow to a tee, been handed constructive criticism on how to improve your work, and had tasks returned to you for rewriting. All this means that you can probably spot a bad text from a mile away, and know what should be done to improve it. Becoming a proofreader is now a natural step for you – you can use what you've learnt from experience to guide and instruct the rookies – and get paid for it! But that doesn't necessarily mean you have to let go of doing what you love.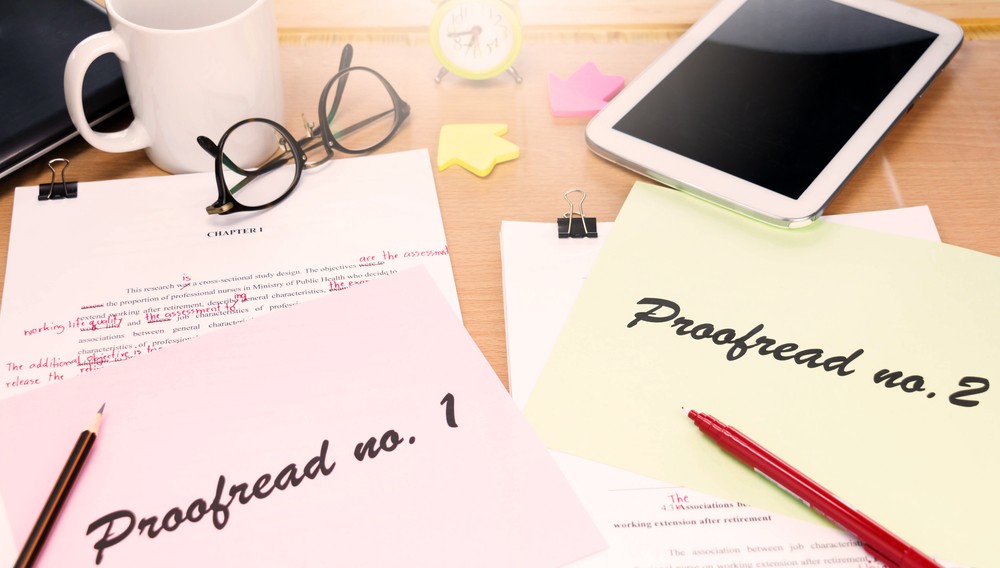 But what does a proofreader do, exactly?
Great question! You may like to think so, but written work is never published as is. Any serious company will check and evaluate texts multiple times – by different people – before allowing it to go to print. One of the first people to look at a submitted text is a proofreader. Being a proofreader requires you to be no less than a nitpicker. You must check for spelling and grammar mistakes, confirm that writers have followed given instructions, double-check facts and make absolutely sure that the text is 100% unique. In some cases, the proofreader will also ascertain the text is consistent and follows the house style (i.e. the way a certain company likes to present content).
Sometimes, the text a proofreader is checking may fail to meet one or more of these criteria. In that case, it is the proofreader's job to instruct the writer to make the necessary changes. A proofreader must never make drastic changes to the writer's text – this will be crossing the line into copy editing, which is not a proofreader's job! What you can do, though, is to give feedback on how the text should be improved.
Giving feedback
At Topcontent, we believe that effective feedback should have two important qualities:
it should start off on a positive note; and
it should always be specific.
Point out the good points first. A writer may show an aptitude for using a variety of synonyms, for example. Or maybe they got the tone of voice just right. Let them know what they've done right, before explaining what needs to be fixed. If necessary, backup with examples. A clear, specific explanation is super important; it will save you, the writer and the client a lot of valuable time. It will also help the writer improve so, in future, you, the proofreader, will have to spend less time correcting near-perfect work.
Anything else?
Not really! The good news is, there are plenty of tools that can help you be a good proofreader! Think online dictionaries, spell-check, style guides … you get the idea! And, if you're really into it, why not get qualified? There are dozens of online courses that can help get you proofreading qualifications.
What's next?
If you're a flawless writer with plenty of practise, making the leap to proofreading will be a piece of cake! Sign up with Topcontent when you think you're ready – we're always on the lookout for new proofreaders!