Everyone starts out with no experience!
If you're reading this blog post, chances are you already are, or are thinking, to start copywriting.
Copywriting is a great way of improving your language skills, making some spare cash as well as preparing for your next big step. Maybe it's getting into journalism or finally making a start on your first novel? For some, content provides more than just a useful stepping stone. It's a grand big world where interesting facts, creative blog titles and SEO keywords reign supreme.
But, whichever category you consider yourself to fall into, content writing is not as easy as one might think. Granted, all you need is good writing skills, a little spare time and an internet connection. But if you're just starting out, it can be a bit challenging to master until you find your feet. That is why we've come up with a few helpful tips and tricks that will help make you an absolute whiz at it.
Read more than you write
This one may seem a little obvious – but we have to say it! You can't expect to be a good writer if you don't expose yourself to the written language. Not only does reading open up the imagination and increase your general knowledge, thus saving you valuable time on research (more on that later); it will also increase your vocabulary. That will result in you using a variety of different words when writing about a topic. And you don't have to stick to reading heavy literary books. You'll find a multitude of great articles and guides (such as this one) on the internet that can help you become a great writer! Check out our helpful guides for writers.
Do your research when copywriting
No matter how knowledgeable or well-read you consider yourself on a given topic, it's always important to look up what you're writing about. The internet is an invaluable source of information and it would be a crying shame not to make good use of what is literally at your fingertips. Illustrating your arguments with solid facts gives your copy colour as well as a solid backbone. That being said, do be selective when it comes to conducting research! Make it a point to go for sites that are regularly updated and cross-reference information from different websites.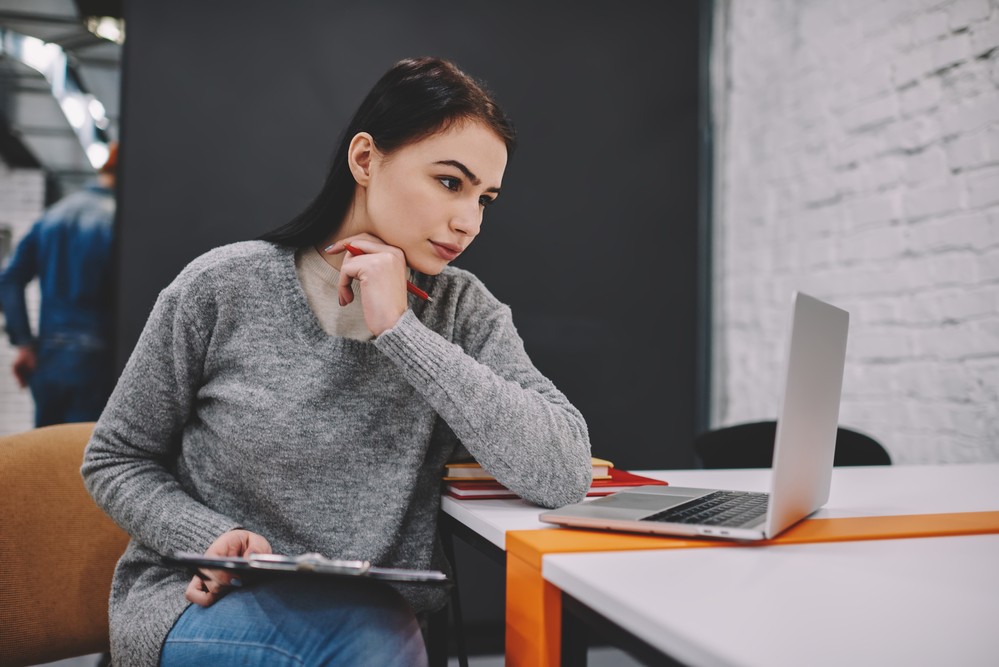 Don't shy away from "difficult" topics
Being a good content writer means you'll have to be prepared to write about anything, and make what you've written interesting and valuable to the reader. This is probably where writers of content differ the most from other creative writers, and can perhaps be the most off-putting for those contemplating content writing.
Igaming, for example, is not always everyone's cup of tea. In time, though, you will find yourself able to come up with great igaming-related content. How? The good news is, researching and copywriting go hand-in-hand. As long as you're willing to do some thorough research, there's no reason why you should be unable to write about something outside of your comfort zone. The better news is, whoever is employing you will have given you clear instructions. Furthermore, if they're anywhere as helpful as our own mentors at Topcontent, they can always be relied on for additional guidance and constructive criticism.
Get your typing skills sorted
Most content writers are paid by the hour, so painstakingly punching in letter by letter will certainly not do you or your employer any good. Online typing courses (we recommend https://www.typingclub.com/) are super fast and surprisingly affordable, helping you up your typing speed and enabling you to become more productive.
Use spell-check when copywriting
Most of what you've written will probably be double- and triple-checked by your company's proofreaders – but we all know the importance of a first impression! Turning in an article full of bad spelling, grammar mistakes and typos will make you stand out in all the wrong ways, besides creating additional costs for your employer. A simple spell-check will help prevent that. You can also run your document through useful online spelling and grammar checkers such as Grammarly.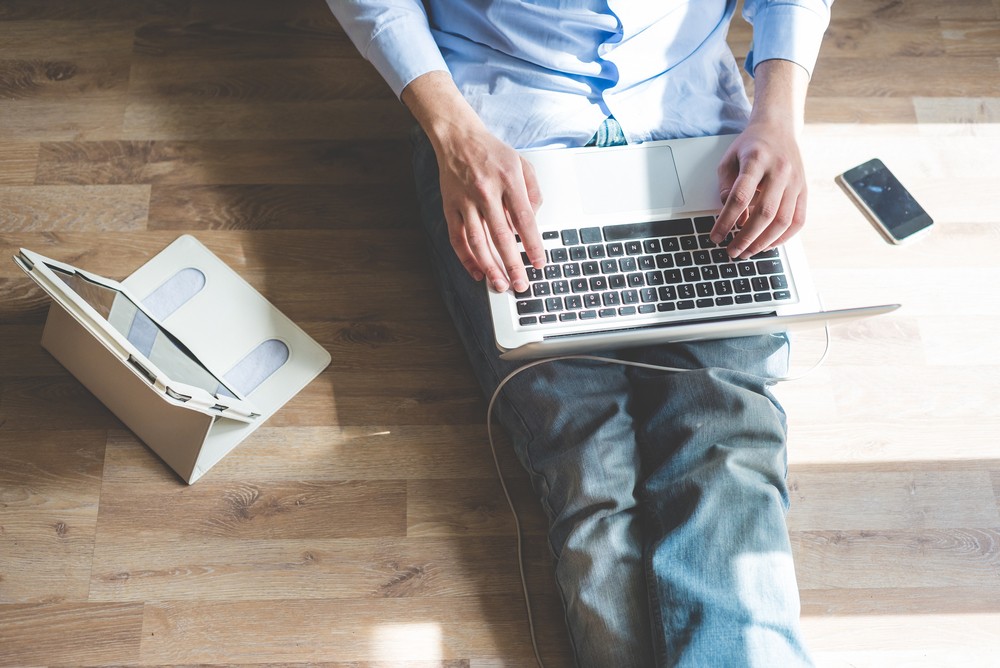 Know your target audience
Content is always written for a reason. A client may want to sell something, advertise a service, generate traffic towards their website or simply stand out among competitors. Clients want to get value for their money, so you as a content writer need to make what you're writing as engaging, to the point and efficient as possible. You also need to have a little information about your target audience. This will help you angle your content towards the interest of your reader. For example, if you are writing persuasive content in order to encourage mobility equipment sales, you will need to aim your content at a more mature – perhaps even elderly – audience.
Don't write: Mobility scooters that will help you get to work quicker!
Do write: Speedy mobility scooters that will help you keep up with your grandchildren!
Careful about localisation
The thing about working remotely is that your work will not only be read on a local scale. Depending on who you are writing for, you will often find yourself writing content that is aimed at foreign audiences. If that's the case, you need to keep an eye on localisation. This means that metric units, currency and other area-specific information need to be converted accordingly. For more localisation tips, visit here.
Watch your tone of voice
Tone of voice is ultra-important when it comes to writing content. Don't forget, you are usually writing with a reason, so the reader has to be persuaded to action. Make sure your diction is not unnecessarily elevated so your reader can relate, and adjust your tone in accordance with your target audience.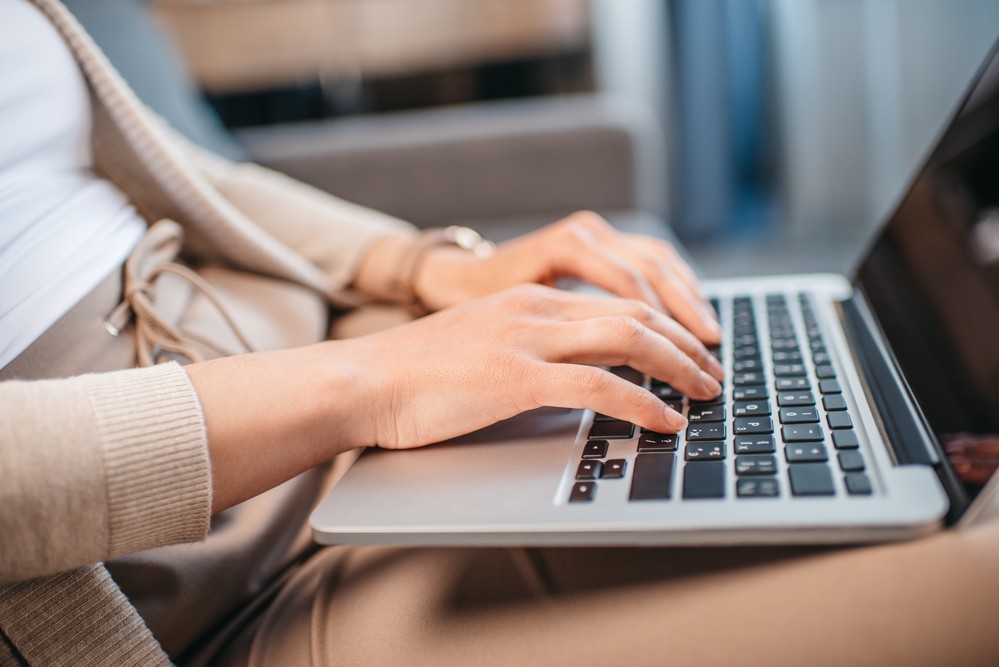 Have your own office space
Writing persuasive, engaging content can't be accomplished at the kitchen table, so, even if you're working from home (and you probably will be), do try to minimise distractions so you can accomplish as much as possible, in as little time as possible, with as few rewrites as possible. Personally, I've found that creating my own office space at home has worked wonders. But don't go about renovating any rooms just yet – even a little corner (and a potted plant) will suffice.
Sync your devices
If you can't get enough alone time at home, syncing your devices can very well be the best move of your copywriting career. Simply downloading Google Drive on your smartphone or tablet will help you write while on the go – think how much you can get done on your daily commute! But the true beauty of the app lies in its syncing facilities – open your laptop at work and – walla! – all your changes will have synced automatically.
Start copywriting!
Think you've got what it takes to get started? We're always on the lookout for new and promising talent, so sign up now with Topcontent and start putting our guide into practice!