Kylie Grech has been blessed to have spent her childhood on two contrasting islands. From the biggest island in the world – the thriving new world of Australia, to a tiny island in the Mediterranean – the equally thriving yet ancient island of not just Malta, but her sister island Gozo.
Kylie spent a lot of her childhood indulging in her passion for writing. She took this with her to university yet as the years unfolded and Kylie turned to motherhood, writing kept taking a backseat. Whilst Kylie made a successful career in education, her passion for writing never really went away so, when she stumbled across the opportunity to freelance as a content writer with Topcontent, she jumped at the chance!
Her passion was so deep, it really came through and now, years later, Kylie is one of our main editorial writers for Topcontent and is growing her portfolio daily.
Michelle: I have to start off by thanking you for bringing your knowledge and experience to Topcontent. For those who don't know you, can you give us a little background on how you made the leap into freelancing and how you turned your passion into a writing career?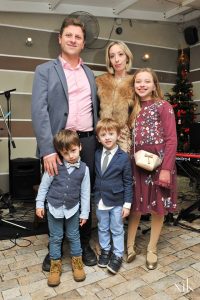 Kylie: Thank you, Michelle, for setting up this interview. As you stated correctly in your introduction, writing has always been a passion for me, but up until I joined Topcontent, I had never really seriously considered pursuing freelance writing as a career until, in the summer of 2017, a friend asked me point blank why I wasn't doing something I was so clearly good at. Spurred on by her comment, I took up an online proofreading and editing course and soon realised that a little clever time management from my side was all it took to open up a narrow window for a small amount of freelance writing. A few weeks later, I came across an advert from Sidekick (now Topcontent) and signed up on a whim, and handed in my first gaming review! I had never written one before so this was all new territory for me. I was more than a little surprised (and chuffed) when I was accepted! I started out with a few basic assignments – one or two a week – but  I was soon being entrusted with higher quality tasks. It all took off from there and a year later I was offered a post as editorial writer, which I enjoy immensely.
Michelle: Not only do you juggle your career, you're also a mother of 3! How do you make it work? What are your tips for being a successful writer alongside other commitments?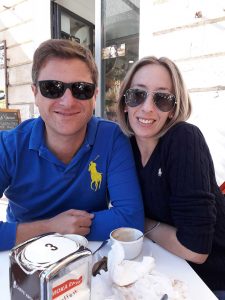 Kylie: I'm always being asked that question, and really, there isn't just one good answer for it. Perhaps because I don't see writing as a chore; it just seems to fall into place as a natural part of life. Sometimes I have to plan a little though, if I want to do some writing. I try to do my research first, as the writing part doesn't take as long. Having the guides is also a good resource for any writer. I do recommend having a read through then and referring to them when you get a little stuck. They can really help bring you up to speed and upskill your knowledge.
Michelle: Is there a difference between content writing and blogging? Originally, when you joined Topcontent you were a content writer, but in the last 6 months you've transitioned into mainly just editorial blogging. What advice do you have for someone who would like to explore more creative writing?
Kylie: Personally, I've found blogging to be less rigid than writing content. Blogging gives more leeway to creativity as you can give a post a style or twist that content does not allow since it comes with a specific set of instructions. That being said, I wouldn't have been able to take the step into blogging if I hadn't had plenty of practise writing content; it gave me the opportunity to learn important tactics that are part and parcel of both. In fact, I'd advise anyone wishing to write creatively to give content writing a shot first. Writing content enables you to step out of your comfort zone in a way you might otherwise hesitate to. It also broadens your knowledge and sharpens your thirst for research, an aptitude which is essential for any type of writing.
Michelle: There are tons of companies you could freelance and write for. When finding a company you commit to, what's important for you? What do you look for and what keeps you committed to them?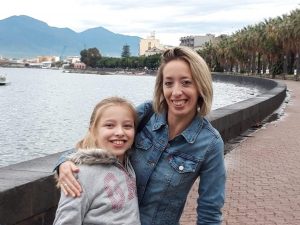 Kylie: Writing freelance gives me the freedom and flexibility I need to get the best of both worlds, but it's nowhere near as easy as it sounds. My ideal company would be one made up of individuals who are just as passionate as I am about the written word, who are knowledgeable and professional but know just when to step in with guidance. Working with Topcontent has been amazing in a number of ways. Firstly, I've been given the opportunity to grow and develop my writing skills. Secondly, though a lot of the time it feels as if I'm working on my own steam, I know I can always depend on the team at Topcontent. There isn't a question I would hesitate to ask, and that's extremely important in my book. I particularly like the way we check and edit each other's work in order to improve the end result – which is always fantastic!
Michelle: Ok, to wrap things up here, you've written many blogs for Topcontent; which one was your favourite?
Kylie: Yes, I have, and I certainly hope that they're useful for our audiences. I have a couple of favourites but I think the one I enjoyed writing the most – and re-read every now and then, is one of the first few I wrote, entitled Best Countries in the World for Working Remotely, which I think is highly relevant for modern freelancers from all over the world. I made sure to include Malta in the list – it's my base and the place from where I get most of my inspiration!