We are joined today by Tobias Regnestam, Chief of Happiness Cashmio. Tobias has worked with casino affiliates for several years and seen all their numbers from the inside. We sat down with him for some questions with the goal to get insights in how to become a successful casino affiliate.
What's your background?
My background is quite diverse. Working in Stockholm as CEO-Assistant opened my eyes to my real passion – organisation, planning and, of course, sales. Combining passion with the urge to spend more time in the sun, I started to look outside of Sweden's borders. Malta and iGaming appeared on the horizon. So I packed my bags and booked the first plane I could get on.
Once in Malta I started at Casumo as a customer support agent. At that time, the company only has 20 employees, so I would do anything from being the 1st to 2nd line support to giving feedback about its website, which is my favourite. Starting at a small company gave me an opportunity to learn all about casino games and how to build a casino.
How did you get into casino affiliate?
Quickly I moved over to the casino affiliate department, which was an opportunity to get back to areas I like. I became an affiliate manager, having a roster of marketing partners to maintain relationships with and negotiate new deals with. During my career, I've handled over 2,500 unique partners from all shapes and sizes.
I advanced by moving to Mr Green's affiliate department where I was able to rebuild the team and improve on all aspects of the department's routines. I became head of affiliates and soon the department became one of the best in the industry in terms of efficient headcount and output per team member. After that it was time to move on again.
What are you up to today?
Today, I hold an awesome title of being Chief of Happiness at Cashmio (like a COO but with more focus on keeping everyone here happy). I'm still involved in the casino affiliate part of the business. Sales and negotiations continue to be one of my favourite things to go through the days but now working from a macro perspective.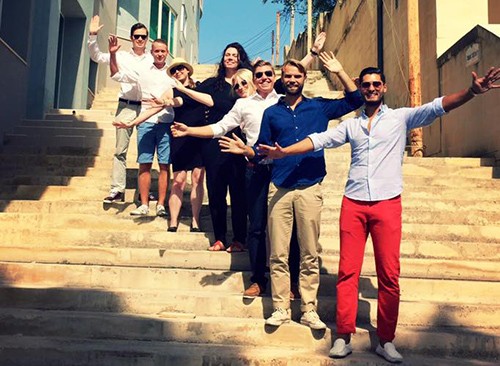 For people who don't know, how does casino affiliation work?
The easiest way to describe the casino affiliate business is to compare it to Hotels.com. Hotels.com does not operate any hotels but helps the customer to find the best hotel for them according to their specifications. You could say that the affiliates work as a map, but instead of charging the people to use the map, the affiliate will charge the casino that the players find by taking a percentage of whatever the player spends in that casino. It's quite a good business model as you only do the initial work of guiding people. After a while, you would likely have a passive income coming to you each month without you having to do anything for it.
Why do casinos give casino affiliates such a lucrative deal?
To answer this question, we have to go back a bit in time. Five to ten years ago, affiliate marketing was one of the only marketing channels available to casinos. Thus, it was crucial to be represented on the affiliate marketing websites. Combined with a compensation model that was based on the performance of the players that the casino affiliate generated, casinos had nothing to risk and all the traffic would be, without effort, on their end. It created an environment where the deals kept getting upped by the competition on the casino's side, leaving us in a situation where affiliates have a very visible side of the business.
So Affiliate Marketing used to be the only channel 5-10 years ago. How does it look now? Which alternatives do casinos have today?
Today, casinos have different options in different markets. When a market is regulated, casinos would be able to market like any other businesses anywhere, including Facebook, busses, newspapers and on TV, of course. The big difference is the intent in all these different places. If I'm on Facebook, my intent might be to read about my friends' weekends. If I'm taking a bus, I intend to get to somewhere. And if I´m watching TV, then my plan is not watching ads. Affiliates, however (especially SEO affiliates) usually show up when the intention to find a casino is there. When someone is searching for "best casino", you know that this person is looking for a casino, and the value of marketing there will be much better.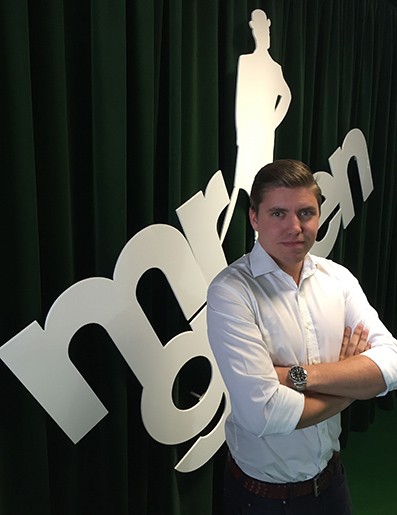 Have these alternatives made it harder for casino affiliates to get a good deal?
Not really. These are not competing channels per se. As I see it, it is more of complementary for brand recognition instead of looking at it as acquisition channels.
What different types of casino affiliates exist?
Affiliates come in all shapes and sizes but let me tell you the main branches.
SEO affiliates
SEO affiliates are, by far, the most common affiliate business in Europe right now. Simply put, these affiliates work by answering questions and realising players' intent. For example, if you google "where can I win money without out making a deposit", you're likely to find a bunch of affiliate websites trying to answer that question for you. You might also search for "Best British Casino", and another affiliate website will show up to help you choose the best option.
Email affiliates
Focus on collecting emails online, either it is from casino affiliate websites with "sign up here for more offers" or competitions online offering "answer 3 questions and win an iPhone". By accepting the terms, you also agree to receive advertisements from the company and their partners. Emails are less valuable due to people being overrun by 100 spam emails a day, but it's still useful.
SMS affiliates
They work very much like email affiliates. Their only difference is that they focus on sending SMS to their lists to show their offers and partners.
PPC
PPC Stands for Pay Per Click and is used in Google results as well. Instead of providing the best answer to "Casino Bonus", affiliates can pay Google for the honour to show up at the search result page. This method is a higher risk for the affiliate because the clicks sometimes cost many Euros without any guarantee that it will generate income.
Social affiliate
A SOCIAL affiliate will focus on either building a following on any social media platform or merely paying for exposure to a particular target group. And then, the affiliate will look for the text and images that entice the audience to click and interact with the ad This type of affiliate marketing sometimes uses headlines like "This 20 years old guy won €5.4M in a counter in McDonald's" to entice people to try their luck.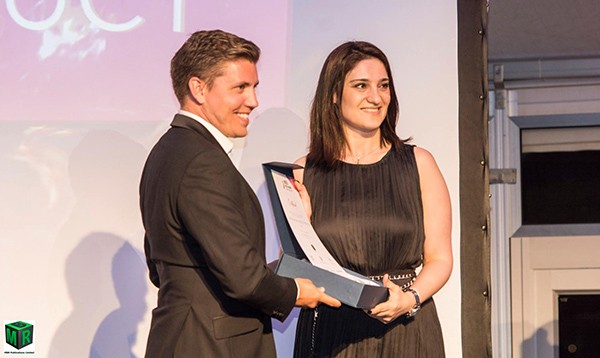 If you want to start doing casino affiliation, what are the first steps to take?
To start your own affiliate business, it's important to identify which part of the affiliate business interests you. You don't need to know anything about it today, but by leaning into your passion or interest, you are more likely to follow through when you have put in a hundred hours into your project without seeing any profits. Let's use being an SEO affiliate as an example. I would start with getting a domain, installing WordPress, and building a basic site. I can also sign up for an affiliate service like mediamirror.io. They will provide you with deals to operators and help to have it up and running.
How long does it usually take for a casino affiliate to become profitable?
This depends significantly on the resources and time that you put into the business. Let's look at SEO affiliation again. Ranking in Google may take you six months to a year. Experienced SEO affiliates do it in an average of 6-9 months. Once you start earning money, it's common that you'll see exponential growth. For example, you may earn nothing in the first nine months. But then, you can be earning €100, €500, €2000, or €5000 per month after that.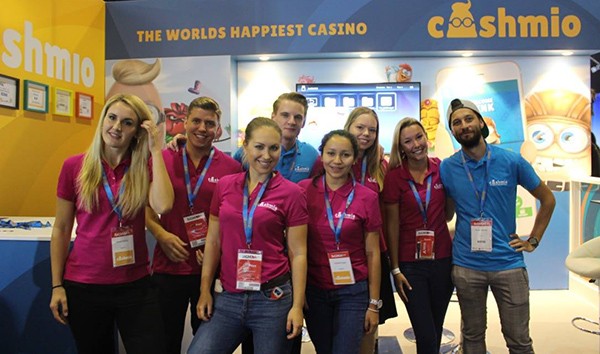 What makes some casino affiliates successful and others not?
The biggest difference is that some people push through the period where you work daily without getting paid. One big obstacle is also not knowing where to put your money. One could throw money on links, content and domain names but if you don't know what you are doing or you are only learning along the way, you can lose your investments very quickly.
Do you mean the difference is that the successful ones invest more time in making it work? Do they have better persistence?
Successful ones do not need to spend more time, but usually, that is the case. They have passion for what they are doing so they pay attention, learn, try new things and continuously evaluate. Persistence is essential in the beginning as you reach a point where you make money, turning it into not settling for anything. You would want to be able to pivot the company you built from two people working to a fully functioning 20-man team.
How has the recent Affiliate market consolidations affected the casinos?
In the last 4 years, the affiliate market has seen a lot of consolidations. Big companies have bought small ones. Has this changed anything for you as an operator? Is there, for example, a difference between dealing with several small affiliates from dealing with a few big ones?
The consolidation in the last few years has for sure affected the entire industry. From an operator's point of view, it has brought everything up a level. The biggest impact is that it's easier for operators to make massive purchases of multiple exposure positions across multiple websites. This has also put the affiliate businesses where they can bring in professional negotiators/salespeople on their side of the business, making it harder for the operators to get the best deal as they now need to have quality people making the deals and buying the traffic.
We can conclude that it is easy today to make a deal and buy plenty of traffic but harder to get the right deal in place where both parties earn money.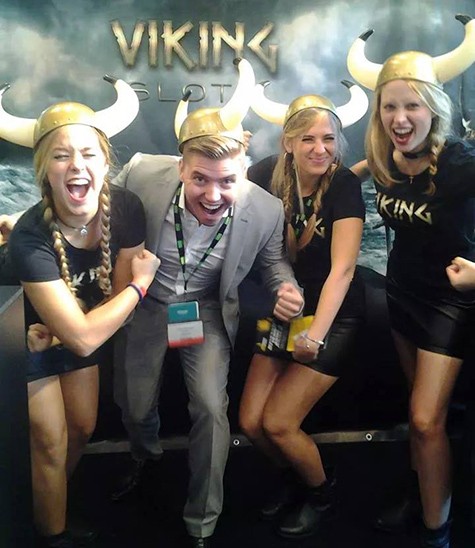 Can you tell us the five mistakes that affiliates do that they can easily avoid?
Mistake 1: Overestimate your value in the beginning
I see many affiliates who look at Catena, going from 2 people to 250 people and a €50,000,000 valuation in just a few years. They see that as the minimum, not the maximum. A lot of affiliates try to start their business by charging the operators cash for something without value. Some casinos will buy (due to lousy affiliate managers), but then when the affiliate can't deliver what's promised, the operator would see it as an intentional fraud attempt. Believe me; there's nothing like a spreading fraud acquisition on the operator's side. Today, there are multiple Facebook groups and Skype conversations with 200-400 affiliate managers, and they all share their experiences. Take care of your partners.
Mistake 2: Go for the quick cash operator
When you are starting, it's easy not to evaluate the deals presented to you. For example, you might be offered €300 CPA for your players, and that may sound amazing. Depending on the integrity of your partner operator, they could "Un-Tag" 50-75% of your players before sending the data over to the program that you can log in to, making the CPA 150 or even €75 for your players. You might also get offered with 60% revenue share but in reality, they are hiding a 50% fee on your numbers before they calculate the share. That makes your 60% revenue share only worth 20% of the actual value. Go with trusted partners, and don't believe it when it's to good to be true.
Mistake 3: Not recognising your personal strengths
When you start out, it's natural to want to keep all the percentage of the company for your self. But sometimes, you are great at building websites but not so great at negotiating. Recognising your strengths and getting partners/co-workers for the rest is a great way not to work yourself to the bone.
Mistake 4: Not focusing on one market
When you focus on only one market, you expose your business to legal changes. Will a new tax be implemented? Will new demands on the operators affect how they can work with you? Focus on at least two or three to be sure to ensure that your business would have power enough to pivot should one of the markets be out of your reach at any point in time.
Mistake 5: Trying to copy without innovating
Affiliation is not complicated, but that doesn't make it easy. If you try to copy someone else, you will always be behind them. You could take inspiration in the beginning, but you need to provide something for the players that no one has done before or in a way that is superior to what has been done before. Find your unique approach and the journey will be so much better.
What trends do you see in the casino business that affiliates should pay extra attention to?
One thing to keep in mind right now especially if you are just starting out is the back side of the consolidation that has been going on for the last 2-3 years. The affiliates that bought other assets grow quickly but remember that someone working for himself will always outwork someone that is hired for a fixed salary on a 9-5 job. As earnouts are finishing and the websites go into pure ownership of the biggest affiliate companies, you as a smaller affiliate can see where they are likely to lose positions, and you can snap that high-value #1 position.
And with those wise words we thank Tobias for his time.