Converting SEO Content for eCommerce
SEO content for eCommerce is crucial if you want potential clients to find your website and buy your products. We provide high-quality content for webshops that will engage your visitors and convert them to customers.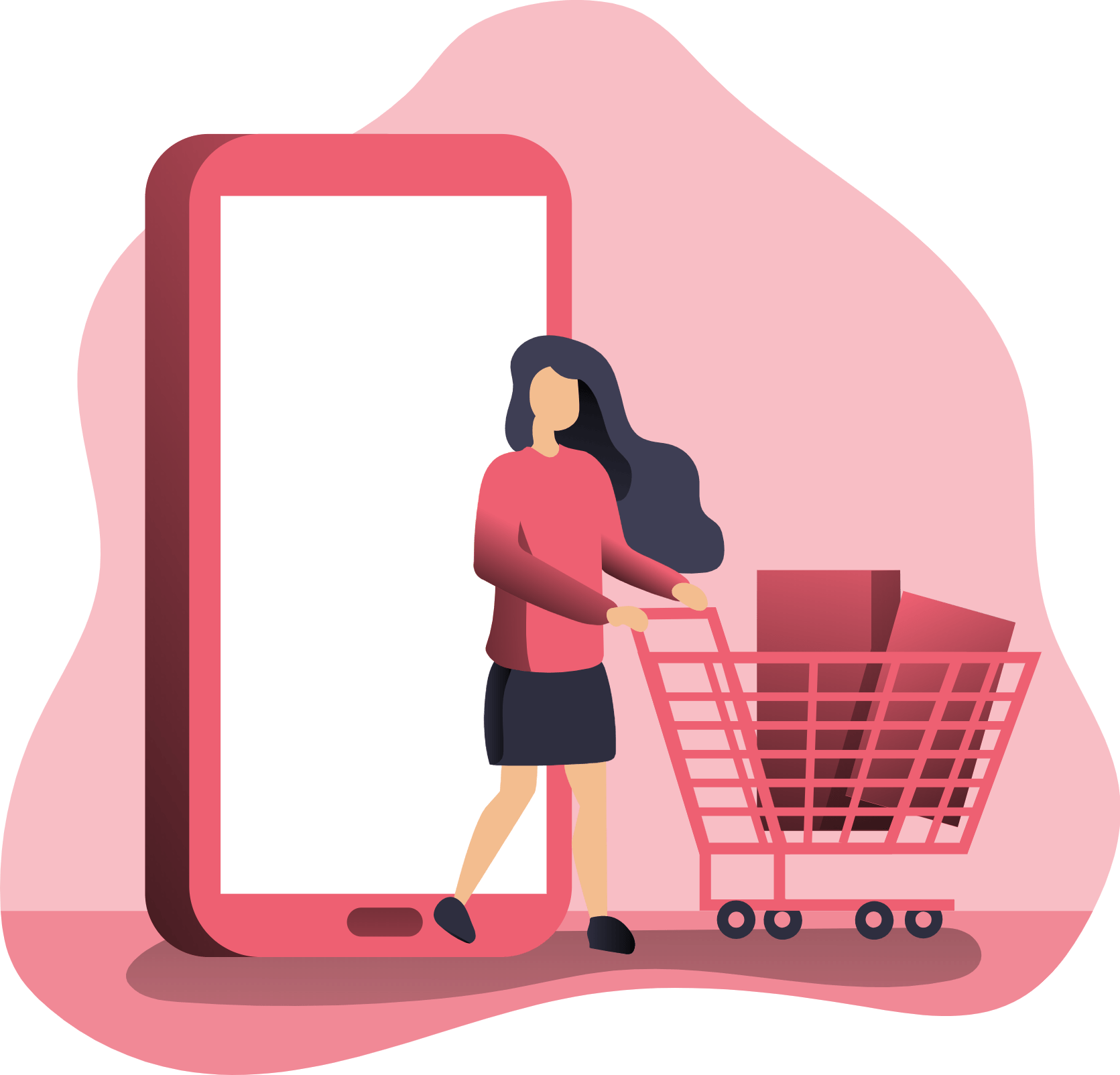 Professional eCommerce content writing services
If you own an eCommerce website and you want to make your business appeal to as wide an audience as possible, you need top quality content. We offer eCommerce content writing services tailored specifically to each eCommerce business. We can write SEO content for eCommerce sites that will help drive more traffic and turn visitors to converting customers.
Our team is made up of writers with several years of experience in eCommerce content writing, and we can handle your content needs in over 20 different languages. We do not only deliver premium content, but we also ensure that the content meets your specifications. Additionally, our services are affordable and we deliver on time.
Our ecommerce content writing services cover all content you need for your webshop:
What our eCommerce content service offers you
All content for your multilingual webshop from one place
As an eCommerce site owner, having your webshop in multiple languages gives your business the potential to reach a much larger audience. However, getting quality content for your eCommerce site in different languages can be tedious, as many writing services focus on just one language.
We can help you develop rich eCommerce content for your multilingual webshop without you having to go to several content and translation service firms. We have a large pool of writers who are native speakers of their respective language with experience in writing eCommerce content. This means the'll be able to produce engaging content that will appeal to your target audience and help generate leads.
Automatic content publication to your eCommerce website
We have a state-of-the-art content order and delivery system in place to make the entire content ordering process easy for you. Once you submit your content request, it is funnelled through our system so that our writers can start working on it immediately. With our system, you can also keep track of the status of your order.
Once your project is complete, you can download it in different formats such as .html, .txt and .docx. Alternatively, you can integrate your eCommerce site with our system using API to receive your content directly on your website CMS once it is completed.
Sell more with high-quality eCommerce content
If you want your webshop to be found by potential buyers, it needs to rank high in big search engines' search results. To achieve that, you need high-quality content. Our experienced eCommerce content writing team can produce engaging and SEO-friendly product and category info for your eCommerce website, which will make your site stand out from the crowd.
High-quality eCommerce content will not only improve rankings, but will persuade visitors to convert and buy your products and sell more!
How we can provide great eCommerce SEO content Thousands of professional eCommerce writers
We work with thousands of professional writers who are knowledgeable about different eCommerce topics. These writers work across many different time zones, making it possible for us to handle your eCommerce content projects swiftly, no matter how large they are. Years of experience serving different eCommerce niches
We are a well-established company with experience working in a range of different eCommerce markets. This means that we can handle all of your eCommerce content needs. Whether you are looking for a category description, brand text or specific product description, you can be confident that we can provide it. Our system helps writers produce SEO-friendly content
For your eCommerce website to rank higher on search engines, it needs to have top quality content. We have created a system that helps our writers to produce SEO-friendly content. Additionally, our writers will always include relevant, high-ranking keywords in the content they produce to help boost your eCommerce site's ranking on search engines. Thousands of happy clients
Thanks to the top-quality content that we produce, we can proudly boast that we have thousands of satisfied clients around the globe. When you request eCommerce content from us, we make sure that it is specifically tailored to meet your requirements. Our professionalism has helped us build trusted relationships with our clients, who come back time and again for their eCommerce content needs. Let us do the same for you.
We ensure the best quality content for eCommerce website
Experienced eCommerce writers and proofreaders
We have a team of not only experienced eCommerce writers, but also proofreaders who cross-check every item of content to ensure that it is highly readable and that your requirements have been met. Our proofreaders are also native speakers with many years' experience with eCommerce content. If a text does not meet our high-quality standards or does not follow instructions, it is returned so that it can be fixed.
Plagiarism check process to ensure 100% unique content
We always ensure that the content you get from us is 100% unique. Our native speakers write every piece of content carefully, but there's more. Once the writing is complete, every piece of content is scanned using a top-notch plagiarism checker programme. If there is any part of the content that matches something that is already available online, the text is returned for correction.
Detailed guides and instructions for writers to produce quality content specifically for eCommerce
Once you request eCommerce content from us, the tasks are passed to our professional writers along with detailed guides and instructions. This enables them to produce quality content that is specific to your target audience. Once our writers have completed the task, it passes to one of our experienced proofreaders, and finally to our Quality Control team, who make a final check that all your requirements have been met.
Frequently asked questions on SEO content for eCommerce
What is eCommerce content?
eCommerce content refers to any marketing material that is created to draw potential customers to a business selling products online. The goal is to help that online business increase traffic, leads and sales. eCommerce content includes brand texts, category descriptions, content for social media and more.
How much does eCommerce content cost?
At Topcontent, we charge based on the word count of the eCommerce content and the quality level required. Prices for eCommerce content start from € 0.04.
What is the best eCommerce content writing service?
The best eCommerce content writing service is one that produces unique, SEO-friendly content that can help your online business reach a larger audience and turn hits into sales. At Topcontent, we strive to deliver premium content that is specific to your business requirements.