Quite frankly, we could write a book on why SEO content writing services are the key to improving your brand's reputation online. But instead, we've condensed it down into this handy blog post for you. You're welcome. 
In this post, you'll find out exactly what SEO content writing is, how you can implement it into your content marketing strategy and why it's so important for your business. We'll also outline the benefits of calling in SEO writing companies (like us!) to do the job for you – and do it right.
Do you need SEO content writing services? Contact us for a free quote
What is SEO?
We know you've probably heard the acronym SEO a thousand times since you started your business, but it can't hurt to refresh. SEO stands for 'search engine optimisation'. It's a tool that allows you to increase your website's visibility in Google's SERPs (search engine results page). This means your website will appear near the top when a user searches for a specific term. 
Why is it important?
We know organic click-through rates drop dramatically after the first five results, so we can't stress enough how crucial it is to improve your ranking. If you want more visits to your site, which will result in more sales, your website must appear on the first page, if not within the first five results.
Sounds simple, right? Unfortunately there's no magic SEO wand you can wave to make your site appear at the top of results pages. SEO content writing is more complex than it seems on the surface. It's not as simple as just taking a few keywords and scattering them into your text. In fact, that's known as keyword stuffing and it can lead to a penalty from Google. Not what you want or need.
Clearly, there are a lot of pitfalls you can stumble across if you attempt to recreate the work of an SEO content writing service professional yourself. Even if you have in-house copywriters, while we're sure they're excellent at what they do, it's likely they don't have the skillset of an SEO copywriter. But don't worry, SEO content writing services are the answer to your SEO woes. 
Why should I call in SEO content service professionals?
For the simple reason that we eat, sleep and breathe SEO. There's no SEO tip or trick that we're not familiar with. As long as you provide the products or services, the SEO content writer can bring in the customers. Here are five compelling reasons you should call in an SEO copywriting service. 
If you're not an SEO copywriter, it's unlikely that SEO titles and meta descriptions are in your vocabulary. And we don't blame you! But titles and meta descriptions are crucial because they're the first thing a customer sees on the SERP.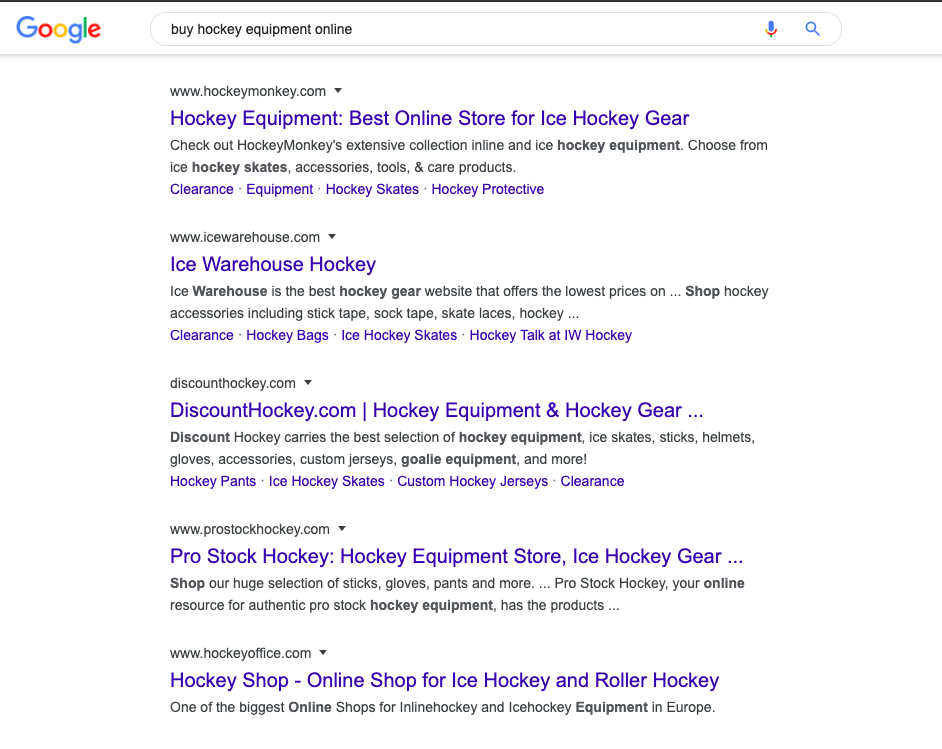 A lacklustre title will not encourage a potential customer to click through to your site. Meanwhile, a sub-par meta description won't give the customer a clear idea of what to expect from the page they're clicking on. Check out our past guides to SEO titles and catchy blog titles, but maybe leave it to the professionals if in doubt. 
2
Take advantage of keyword know-how
As we mentioned before, SEO is a lot more than just sprinkling your copy with keywords. No, keyword research is an essential tactic in content marketing, and your copywriter should be a pro at it. 
Not only should they be up to date on all the latest keyword trends, they should seamlessly include them in your copy. Google counts unnatural sounding prose stuffed with keywords as a negative user experience in their quality guidelines, so that's definitely something you want to avoid. Instead, your SEO copywriter should produce fresh, exciting and original content which includes keywords and synonyms naturally.
3
Establish authority for your site
When we collected content marketing statistics we found out that mind-boggling 55% of web pages are void of backlinks. Do NOT be one of those web pages. Backlinks are so important when it comes to your Google ranking. 
Including links to reliable third-party sources demonstrates to your reader that you have done your research and are dedicated to providing them with the best possible content. Links to previous blog posts on your own website asserts your authority in your field. 
A good SEO copywriter will know how to use links effectively, including utilising proper anchor text, highlighting your best previous work, and avoiding unnecessary links. 
4
Have convincing CTAs included to your content
CTA stands for 'call to action'. Have you ever written a blog post or article and not had a clue how to end it with a bang? Every piece of content on your website should have a purpose. Whether that's to encourage more sales, sign up to a newsletter, or contact for further information. 
Don't just let your blog posts fizzle out or grind to a halt. Just like SEO titles are essential at the start of a customer's journey, CTAs are the strong finish you need to make that sale or hook that new client. 
5
Get top-quality content
Online copywriting is very different to say, writing an article in a broadsheet. You've all heard about the 15 second rule – that's how long you've got your customer's attention for before they click away. You must make a bold impression within those 15 seconds, or risk losing that customer forever. 
A professional who has worked within SEO content services for a long time will be well versed in writing with appropriate tone and to an appropriate length. They'll do their research to find out who your audience is (or who you want it to be) and write for them. 
Ideally, they'll keep things simple. Nobody looking to buy a bicycle helmet or a fishing line wants to wade through thousands of words of flowery prose. If you hire someone from an SEO article writing company, they'll be able to tailor on-trend blog posts or articles for your website that will appeal to your readership in an accessible way. 
What will all of this do for my company?
Good question, glad you asked. Hiring an SEO writing service to create content for your website and blog comes with a wealth of benefits. You'll be reaping the rewards in no time, which include:
Saving money
Wave goodbye to extensive pay-per-click advertising. If you've been relying on paying for a top spot on Google with your hard-earned cash, SEO content writing services can save you money in the long run. Investing money in a professional SEO copywriter instead of PPCs will unburden your wallet and achieve better long-term results. A fully search engine optimised website will continue to drive customers to your site organically for much longer than you can afford to pay for advertising. 

Keeping ahead of your competitors
You can pretty much guarantee that everyone who's serious about their business is employing an SEO article writing service or professional SEO content writer to keep them ahead of the game. If you're not, you're only falling behind. A top-quality SEO copywriter will provide you with cutting-edge content that will leave your competitors in the dust. 

Looking professional
In a market saturated with businesses and services, you need to stand out. If your website looks old and tired, with no new content appearing regularly, you'll put off potential customers. But if customers visit your website regularly and see your slick landing page, knock-out product descriptions and on-trend weekly blog posts, you'll become known as a reputable brand. All of this means more sales and more profit for you. 

Reaching your target audience
A seasoned SEO copywriting professional will know exactly how to hone in on your customers' wants and needs. They can then translate this into copy that will draw those customers to your website regularly. Whether you need to reach keen fishermen, cycling fanatics, crochet connoisseurs or tech-obsessed millennials, SEO content writing services create the copy to grab their attention. 

Freeing up your valuable time
As a business owner, we know you haven't got the time to be messing around with things that aren't in your remit. A professional has years of experience in content marketing. Something that will take them a day might take you weeks. By handing over the stress of SEO to someone who knows exactly what they're doing, you can concentrate on running your business. 

Generating more sales
We don't really need to expand on this one. It's a no brainer. High quality content equals high conversion rates. Simple. 
What are you waiting for?
There's no denying that hiring someone from a professional SEO content writing service is a time- and cost-effective way to improve your business, expand your customer base and keep you ahead of competitors. 
Here at Topcontent, we've been on top of the SEO copywriting game for years. Our SEO content writing services are second-to-none, so what are you waiting for? Contact us today to find out how we can help you grow your business.