If you own a website, whatever you use it for, you need to constantly optimize it for search engines. While there are many discussions about SEO, we are sure about this one thing – high-quality content is powerful. You can even ask Google's former Senior Strategist for Search Quality, and now Partner Development Manager, Andrey Lipattsev about it.
To run a successful business, you have to keep on innovating. Your website's content should be treated as a continuing investment; although, changes in rules and algorithms are inevitable. With this, we have listed five things you need to be aware of if you care about your website's SEO. We have also included how we can help you improve it (and some adequate memes).
Read our article on how to find a good content writer here.
1: You do not know that Google continuously updates their algorithms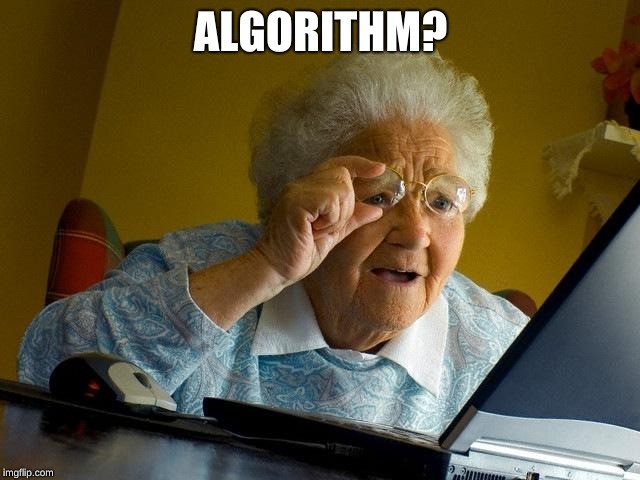 Did you notice that your website dropped in ranking in early 2017? The main reason may be Google Fred, an algorithm update in which websites with numerous affiliate links as well as ads were ranked lower. The regular update of the search company can either make or break your business, so you must be certain that you have top quality content at all times.
2: Your content is not optimised for Rankbrain

Rankbrain is Google's algorithm using machine learning to understand online users' behaviour using the search engine. It measures your potential customers' interaction with the results, and this algorithm tries to comprehend the intention of the keywords used. There are many technical terms and explanations behind it, but this is its simplest form.
When you want to optimise your content for Google Rankbrain, you always have to check the click-through rate (CTR) and the bounce rate. CTR is the ratio of users who click on your site, while the bounce rate is the percentage of users' length of stay on the website. You have to ensure that your website has click-worthy meta titles and descriptions. Your content should also be sticky – grabbing the attention of your visitors and having them stay on your website longer.
3: Your website is not prepared for Mobile-First Index, has unresponsive design and hidden content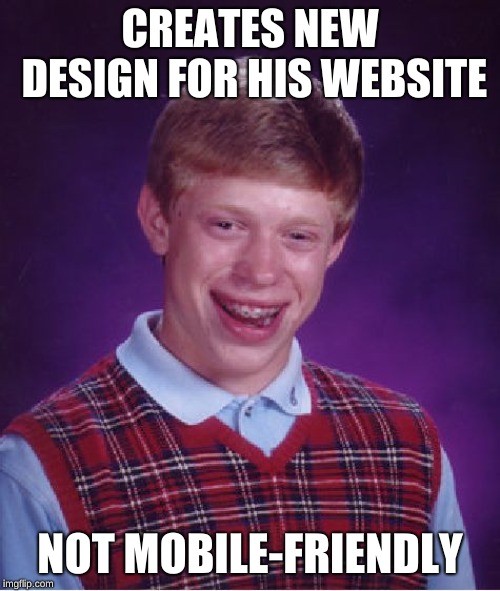 Google knows that 60% of Google searches come from mobile devices. This is the reason why they launched their mobile-first indexing in 2018. This means that mobile versions of websites are now prioritised over the desktop one. Your site should definitely be convenient to use – no matter the device.
To prioritise adapting to mobile-first index means that your website's design should be responsive. There should be no hidden content, and it should be mobile-friendly. To be mobile-friendly, you have to make sure that your website does not only look great visually, but it is also easy to use. You need to have useful content for mobile users and it must be able to give the answers to their questions. Furthermore, you have to improve your site's user experience and readability through the use of internal links, headings that will make visitors curious and short paragraphs.
4: Your website does not have questions but it has answers

Your site's SEO should not only give answers, but the right questions should also pop up, particularly when people search online using their voice. We are already in the voice search age, and this trend is here to stay. Voice search uses speech recognition, and your website must be picked up when someone searches for your product or service online.
5: You do not care about your website security and Google knows about it

It's 2019, and you are still using HTTP. The search engine giant recognises this, and your site's ranking gets affected. Google prefer HTTPS sites that are safe for visitors. With this, you have to run your website using an SSL certificate. If you run an online casino or an online shopping website that accepts payments or keeps information that is confidential, then this is an important factor for you to improve your SEO.
We will help you put your website to the top of the list

If you have been nodding while reading the above list, then you really have to overhaul your website SEO. At Topcontent, we specialise in high-quality content, which is one of the first things you need to work on.
Contact us by clicking here, and we'll get started on writing your SEO content today.