Have you decided to step on a new career path as a freelance writer, or are you perhaps looking for a way to make some extra cash next to your full-time job? This article explores the freelance writer rates of different writing jobs online.
Types of freelance writing jobs
In this time of uncertainty, making the leap into online freelance work might be your only choice. Now that most of the world is staying indoors, there's no better time for working from home and receiving a steady income. The good news is there are dozens of things you can do online, all of them totally location independent. Here are a few suggestions:
Freelance writer rates are some of the best out there. With content making up a huge part of online companies' marketing strategies, you certainly won't be short of gigs. Don't worry if you're unsure exactly how to get started – most content companies excel at giving feedback and will guide you through the whole process.
What can I earn as a content writer?
When it comes to charging for your hard work, it may be difficult to decide at what rate you want to be paid. You may choose to charge a flat rate per project, per hour, per word or per page, but that really depends on what type of content you are expected to produce. In the US, full-time content writers are usually journalist graduates and earn around $45,000 a year. If you're not qualified, and are doing this as an aside, keep your expectations much lower than that. We recommend charging per word, especially if you are writing short articles, with 0.02 – 0.05 cents per word being the most realistic and affordable for your clients.
With so many people at home twiddling their thumbs, it's only natural that online gaming is once again on the rise. According to ABC news, as many as 20% of gamblers who frequented brick-and-mortar casinos are now turning towards their virtual counterparts due to the shut down of entertainment centres. And, as the customers increase, so will the demand for content. Writing for the iGaming sector doesn't mean you have to try your hand at gambling yourself; there are plenty of resources and guides that can help you get started.
What can I earn as an iGaming writer?
If you are a writer specialising in iGaming content, chances are you won't be hired by individual clients. You may, however, find regular work with a content company that works with clients in iGaming field. In that case, the company will have their own freelance writer rates and you can negotiate as you gain experience.
Ok, so now may not exactly be the best time for travelling the world, but that's what the internet is for. Travel companies are ready to pay substantial freelance writer rates to their writers, so this may be the perfect time for you to embark on a freelance career. A set of writing and researching skills and some knowledge on travelling can set you off to a great start.
What can I expect to earn as a travel writer?
Travel writing may seem hugely exotic, but the truth is, you'll probably lose money before you start making it. Unless you're qualified and experienced, no one who hires you will be prepared to cover your travel costs. Though they'll have to be particularly mean not to hand you some freebies. According to David Whitley of grumpytraveller.com, some careful calculating needs to go into planning your travel writing trips. Anchor assignments, he says, are the best ways to guarantee that you at least break even. Regular hotel reviews or magazine features might be a good way to start.
Ghostwriters are "hired to write literary or journalistic works, speeches or other texts that are officially credited to another person as an author." In other words, someone with little or no writing skills may get a ghostwriter to help them publish an autobiography or similar publication. Ghostwriting still gives you the satisfaction of seeing your work in print, and you'll enjoy considerable freelance writer rates to take the sting out of forfeiting your name.
What can I expect to earn as a ghostwriter?
Professional ghostwriters can earn anything between $10,000 and $20,000 per project, especially if they are hired by a celebrity. Ghostwriting is by no means an easy task and writers are often called upon to work under a tight schedule, with anonymity a top priority. Even beginner ghostwriters can earn a pretty penny if they negotiate a good contract. Experience and a portfolio can do much to help your case here, and it's best to negotiate a flat fee rather than an hourly rate. 
You may be forgiven for thinking that blogs are no more than glorified diaries, and in fact, that's how most of them started out. Nowadays, however, blogs play a very important part in social media. They are also often used by online companies to build their reputation and forge and maintain relationships with their customers by regularly posting relevant and engaging content. Blog writing calls for a particular set of skills. Not only should you be able to write about any topic, you'll also need some knowledge of SEO and an affinity for research.
What can I expect to earn as a blogger?
Starting your own blog is way different than writing blogs for other companies. If you are writing blog posts for companies to publish, then you will probably be paid per hour. Once again, it will be up to the company to decide how much they want to pay you. If you are writing for several companies at, say, 10 euros an hour, you could potentially do pretty well each month, as long as you're willing to put in the hours.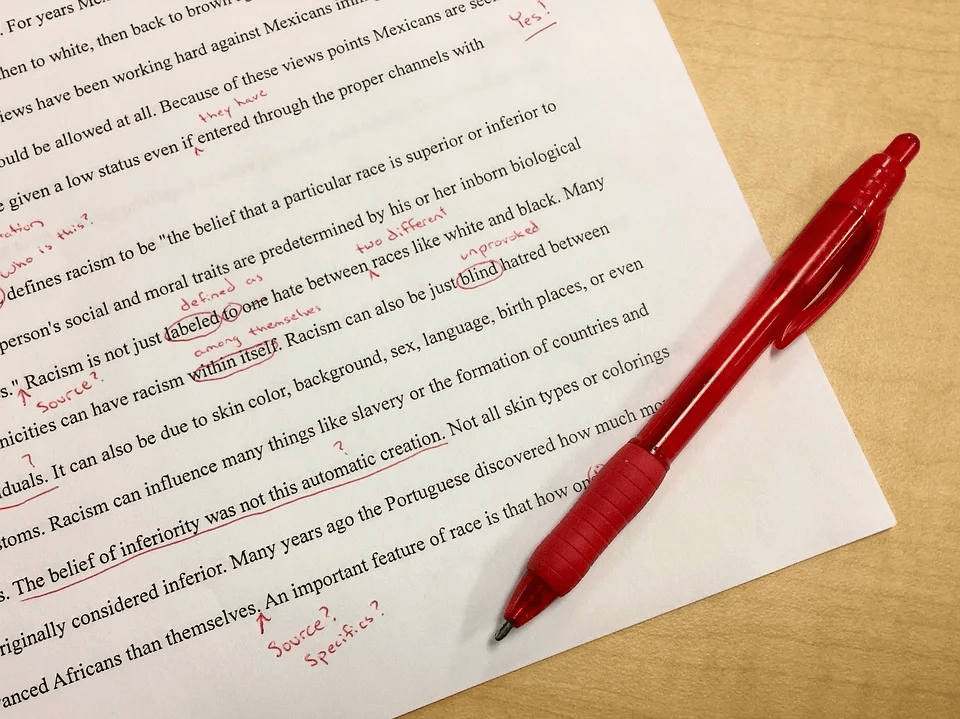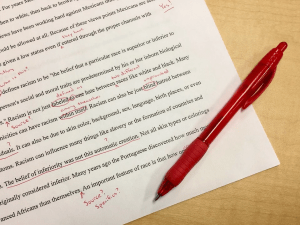 Being a writer often means that you can twist a language around your little finger, but even the best writers make mistakes (we're only human, after all). However, too many spelling and grammar mistakes can ruin your reputation. That's where proofreaders come in. A proofreader will review your work and let you know where and how you can improve your spelling and grammar. Many writers, in fact, also make great proofreaders. As a rule, proofreaders aren't paid as much per word as writers, but doing a bit of both could help you bring in a tidy little income.
What can I expect to earn as a proofreader?
As a freelance proofreader and editor, I can personally guarantee that you will always find work proofreading. 100% of worldly publications are passed on to a proofreader prior to printing or publishing online. Qualifications are also very easy to obtain with several short online courses perfect for anyone with an eye for spotting typos. Typically, a proofreader charges per page or per word and will have to do A LOT of it to make a good sum. Proofreading rates are usually approximately half of writing rates.
Some writers are lucky enough and creative enough to be able to write fluently in more than one language. If you are one of these, you may want to look into translation as a means of making something extra. A good translator is able to help companies reach a wider audience by going multilingual, engage with customers by translating text into a target language that flows and reads naturally, and will eventually positively affect sales. 
What can I expect to earn as a translator?
How much you earn as a translator is dependent on several factors, including the demand for the target language, your certification and your years of experience. The demand for translators is still very viable despite myths about Google Translate and computer-generated translations rendering them obsolete. The average salary for freelance American translators is estimated at $30/hour – though the compensation you can get depends a lot on the difficulty of the topic as well as the language combination.
It's not writing per se, but you'll be surprised to learn that some writers may not necessarily be good typists. We're not guaranteeing that you'll find work, but if you look hard enough, you may find an author who requires the services of a touch typist. One of these, according to Reuters, is Quentin Tarantino, who admits to writing all his screenplays by hand. In case Tarantino doesn't hire you as his typist, you could always try audio transcription. Audio transcribers receive recordings, often of courtroom proceedings and speeches, which they type up as text and deliver to clients against payment.
What can I expect to earn as a touch typist?
Closed captioned writers and audio transcribers are usually paid per audio hour, especially if they offer an area of specialisation such as law or medicine. If you're going freelance, it's up to you to decide how much you want to charge – but do try to be realistic. If it takes you ten hours to transcribe one hour of audio, then you really should be looking into something else.
Start your freelance writing career at Topcontent today
As you can see, writing can open up all sorts of exciting possibilities. However, trying to gain different types of freelance writing tasks requires a lot of work and effort. Gladly here at Topcontent you can write about many things in one place; from iGaming content to travel content writing and blog content writing. We also offer possibilities for proofreading as well as translation work.
The best part is, our freelance writer rates are simple and straightforward, and you will always know how much you will get paid before taking on a writing task. You don't need to spend time on negotiations, and you always know how much you will be paid by the end of each month.
Follow the Topcontent sign up process if you want to turn your passion into a rewarding freelance career.